Rome Demonstration for the Eritrean Sea Victims – 25st October
The Coordination DEMOCRATIC ERITREA in Italy, has organised a manifestation which will take place in Rome, on the 25st October 2013 in order remember the Mediterranean sea victims & to draw the attention of the International Community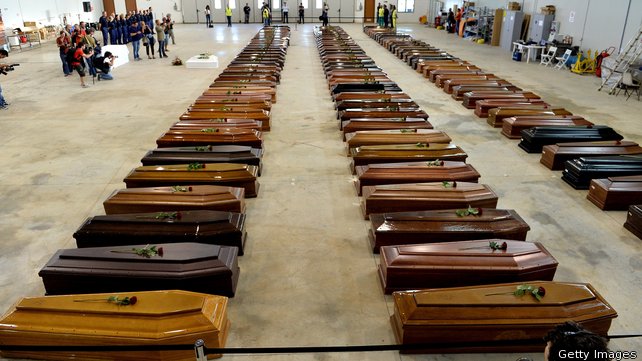 The Coordination DEMOCRATIC ERITREA in Italy, has organised a manifestation which will take place in Rome, on the 25st October 2013 in order remember the Mediterranean sea victims & to draw the attention of the International Community on the political situation existing in Eritrea at the moment

The site will be from 10 a.m , in front of the Italian Parliament (Piazza Montecitorio).
We invite Eritreans everywhere to come together at this hour of need to not only pray and remember the recent victims but to continue to get involved and seek a solution so that we don't continue to witness senseless loses of innocent lives. We call upon all Eritreans to condemn the dictatorial PFDJ regime whose policies are causing Eritrean to escape and become victims of tragedies.
We want complete protection.
We want to be evaluated the reasons for the presence of the Embassy / Consulate of Eritrea in Italy , a presence which is morally harmful to a civil and peaceful coexistence .

We believe that is an Italian national interest to protect its citizens , so we ask :

That Italy should clarify its position with the government of Eritrea
The current regime has taken away the freedom given to us by the true patriots
and our presence in diaspora is the testimony of our involuntary exile.

WE INVITE EVERYONE TO PARTICIPATE TO THE MANIFESTATION IN ORDER TO ESPRESS YOUR SOLIDARITY WITH THE ERITREAN PEOPLE!!

THE ORGANISING COMMITTEE