Refugees freezing to death across Europe after 'continued failure' on crisis leaves thousands at risk
Humanitarian organisations have condemned European governments for leaving refugees to "freeze to death" as the continent is gripped by a deadly cold snap. At least four asylum seekers are believed to have been killed by the conditions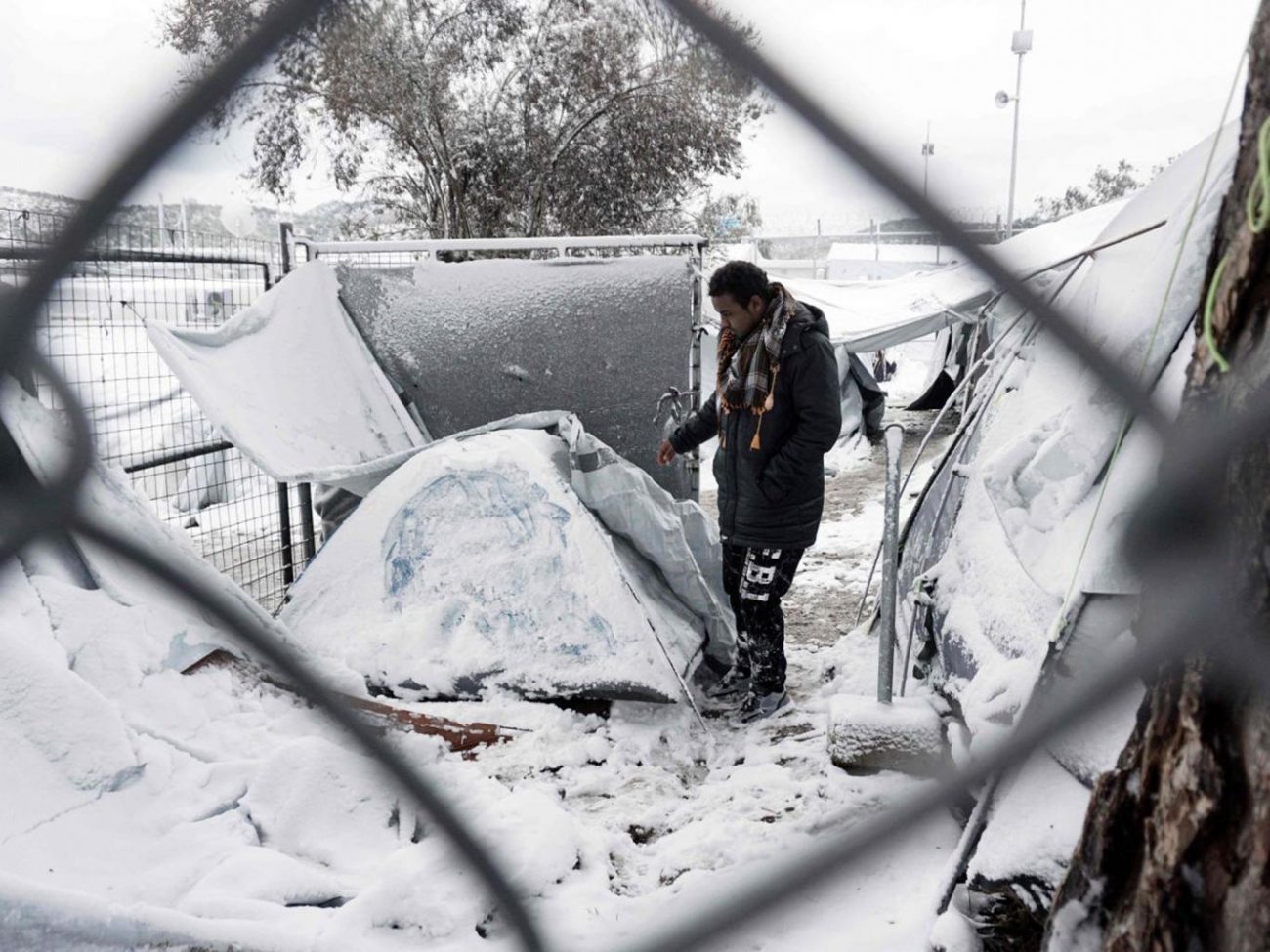 Humanitarian organisations have condemned European governments for leaving refugees to "freeze to death" as the continent is gripped by a deadly cold snap.
At least four asylum seekers are believed to have been killed by the conditions so far and thousands more remain at risk while sleeping on the streets or in tents and inadequate shelters, charities are warning.
Two Iraqi men and a Somali woman have died of hypothermia in Bulgaria after journeying through the snow, while an Afghan man died in Greece as temperatures plummeted to minus 14C.
Kirsty McNeill, Save the Children's executive policy director, said babies, pregnant women and unaccompanied children were among thousands of people literally left out in the cold by the EU's "continued failure" on the refugee crisis.
"The lack of political will to offer asylum or reunify separated children and families means these human beings, who have survived years of war, violence and deadly journeys to safety, are now freezing to death on Europe's doorstep," she added.
"These men, women and children need immediate access to warm, dry shelter, no matter what country they've fled. This basic and short term measure would prevent more unnecessary loss of life, particularly when children are so susceptible to hypothermia in freezing temperatures."
Plummeting temperatures have left authorities and aid agencies scrambling to provide emergency heating, shelter and blankets for thousands of refugees stranded across Europe by border closures and security crackdowns.
Ms McNeill blamed "a total inability to plan ahead" for winter and prepare government-run camps, where some asylum seekers have been stranded for up to a year.
Greece's navy sent a ship to the island of Lesbos to house around 500 migrants from an "inhuman" tent camp left covered in snow, while other asylum seekers are being given emergency shelter in empty hotels.
Elsewhere, refugees are sleeping rough in abandoned buildings, or on snow-filled streets.
The bodies of two Iraqi men were found in Bulgaria's Strandzha mountains, near the Turkish border, on Friday
The Kurdish news site Rudâw said Talaat Abdulhamid, 36, and Hardi Ghafour, 29, had walked through the snow for 48 hours without food or drink.
Mr Abulhamid's brother, Samad, said his brother stayed by his friend's body for hours after he died, adding: "After a few hours Talaat also froze to death, as he had sat down by Hardi's corpse."
A post-mortem established the pair had died of exhaustion and exposure to low temperatures.