Pope Francis gives his full support for Dawit
VATICAN CITY. Pope Francis gives his full support to the international campaign for the release of Dawit Isaak, the Swedish-Eritrean journalist who is imprisoned without trial in Eritrea since 2001. "I send my blessings and greetings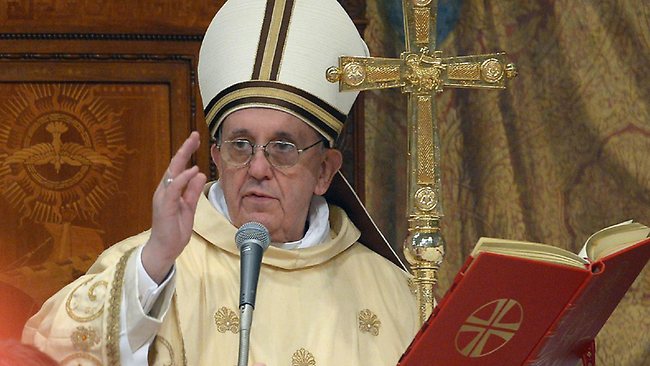 VATICAN CITY. Pope Francis gives his full support to the international campaign for the release of Dawit Isaak, the Swedish-Eritrean journalist who is imprisoned without trial in Eritrea since 2001.
"I send my blessings and greetings to him and his family," the Pope said in an exclusive interview with Expressen.
Dawit Isaak is a Swedish-Eritrean journalist and writer held in Eritrean prison since 2001 without trial. The Eritrean regime calls him a traitor, while Amnesty International considers him a prisoner of conscience and has called for his immediate and unconditional release.
Expressen and other leading Swedish media have repeatedly called upon the Eritrean authorities to free Dawit Isaak and devote considerable space to his case.
"I hope with all my heart that the Dawit case will get a solution. I send my blessings and greetings to him and his family," Pope Francis told Expressen 
on Monday
.
"I hope that all will be clarified"
The Pontiff is the most recent of numerous international statesmen and celebrities who have expressed their support for the imprisoned journalist.
"I hope that all will be clarified. This is a person who is suffering very much in this situation," the Pope said.
Thomas Mattson, editor-in-chief of Expressen, expresses his appreciation of the Pope's remarks in a column. He stresses the importance of the fact that Dawit Isaak's plight now has got the attention of the Pope as well as of other senior figures on the world scene.
"Recently four Catholic bishops in Eritrea wrote an open letter criticizing conditions in the dictatorship. And now the Pope gives support to Dawit Isaak in an exclusive interview with Expressen. Maybe, maybe the military junta is somewhat easing its control over the long-suffering citizens of Eritrea?" Thomas Mattsson writes in a column.
Other celebrities supports the campaign
The Expressen editor-in-chief points out that Bruce Springsteen, Madonna and many other celebrities support Expressen's campaign for the release of Dawit Isaak.
"The EU demands his release, the African Union has raised the issue … There are more of us than the Pope who pray for Dawit Isaak to be reunified with his wife Sofia, his three children and his relatives in Goteborg," Thomas Mattsson writes.
Dawit Isaak came to Sweden in 1987 and became a Swedish citizen in 1992. When Eritrea gained independence he returned to his native country and started working for the country's first independent newspaper.
Isaak arrested in 2001
On 23 September 2001 Isaak was arrested in his home in Asmara in Eritrea. Another 21 prominent journalists and politicians were arrested at the same time – for demanding democratic reforms in Eritrea.
There have been reports that Isaak was subject to torture. The Eritrean government has not allowed anyone to visit him.
Dawit Isaak has been awarded several international prizes, among them The Golden Pen of Freedom Award of the World Association of Newspapers in 2011.
Source: Expressen