Muslim passengers shielded Christians in deadly bus attack in Mandera (Kenya)
Eyewitnesses have confirmed that Muslim passengers shielded Christians in the Mandera-bound bus that was attacked by suspected Al-Shabaab militants on Monday morning. Mandera Governor Ali Roba who spoke to theNation by phone from outside the country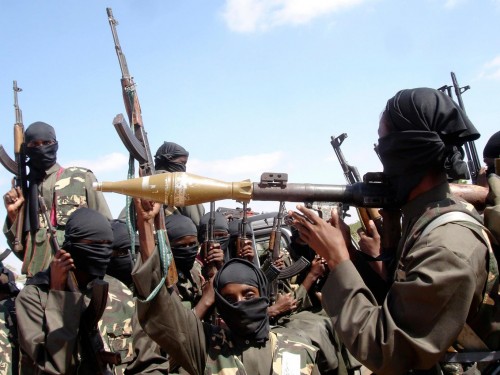 Eyewitnesses have confirmed that Muslim passengers shielded Christians in the Mandera-bound bus that was attacked by suspected Al-Shabaab militants on Monday morning.
Mandera Governor Ali Roba who spoke to theNation by phone from outside the country said the local passengers stood together with the non-locals refusing to be separated and dared the attackers to kill everyone or leave them alone.
The 7am attack happened between Dabacity and Borehole II, Deputy County Commissioner Julius Otieno said.
Dabacity Town is between Elwak and Kotulo.
"Initial reports indicate two people have died and three injured. Those injured are the driver and two passengers. The militants fled after the attack. Our team is on the ground tracking down the attackers," Mr Otieno told the Nation by phone.
Mr Otieno refuted reports that the bus had been hijacked.
He said the attackers asked the passengers to alight from the vehicle and attempted to separate Muslims and non-Muslims.
"They were trying to identify who were Christians and who were not. They told the non-Christians to return to vehicle," Mr Otieno said.
Two people died while three others were injured Monday morning after the bus travelling from Nairobi to Mandera was attacked.
"This forced the militants to leave in a hurry fearing retaliation by residents from nearby villages.
"The locals showed a sense of patriotism and belonging to each other by insisting that the Al-Shabaab should kill them together or leave them alone," Mr Roba said.
A lorry that was behind the Makkah bus was also attacked in the morning incident, Mr Roba said.
He said intelligence reports from local pastoralist communities indicate that more than 200 Al-Shabaab had crossed into Kotulo from Somalia in the past three weeks.
Mr Roba said: "There have been increased movements of terror cells within our borders in the past three weeks. The security team is aware."
"We have shared the information with the Cabinet Secretary and security team in Nairobi."
He suggested that the Kenyan soldiers should comb the area on foot to flush the militants instead of doing road patrols.
"We urge the security personnel to launch on-foot engagement rather than patrolling on roads. The national security, those at the county and locals should also partner to flush out the militia which has infiltrated the area," Mr Roba said.
Mr Roba condemned the attacks and condoled with the bereaved family.
"We share the burden of the injured as well as the dead," he said.
According to local pastoralists, Mr Roba said, Al-Shabaab cells crossed to Kenya in groups of six to 15 and that the biggest group seen in the villages comprised of 30 fighters.
"They (Al-Shabaab) have infiltrated the villages giving radicalised teachings in the past three weeks.
"There has, however, been minimal or no engagement on foot by security personnel apart from road patrol yet Al-Shabaab operate off-road on foot," Mr Roba said.
The governor was happy that locals had turned against the Al-Shabaab "and that is why locals were injured trying to protect non-Muslims in the bus."