Maximize focus during the upcoming Independence Day Festivals internationally
Maximize focus during the upcoming Independence Day Festivals internationally by Fetsum Abraham Stadium for guaila: As usual, the soccer stadium in Asmara will be colorful during the Independence Day with the expired Communistic style uniformed kids dancing on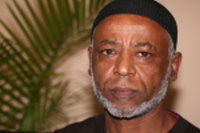 Maximize focus during the upcoming Independence Day Festivals internationally
by Fetsum Abraham
Stadium for guaila: As usual, the soccer stadium in Asmara will be colorful during the Independence Day with the expired Communistic style uniformed kids dancing on guaila and the president and his slaves watching from the podium. The stadium that once produced few of the best African soccer players had been deserted by three consecutive national soccer team defections in favor of dancing teenagers indoctrinated to warship Afwerki. With so many challenges and problems on the ground, Afwerki will deliver his monotonous speech of denial that has not change in substance since the Badme war. The poor uneducated kids will then be herded to SAWA in rout to their refugee life leaving behind a broken society with irreparable family destruction.
The current situation of our people inside Eritrea is not only sad but also dangerous for generations to come. We will need a cultural revolution to revive the society's disparaged moral integrity in the last 20 years by the regime. Our urban population comprising the old, fathers and mothers, and children is economically and psychologically hurt. This hard beaten member of the society cannot fight back even with a gun at hand; it cannot do anything against the regime in its current situation.
The Warsai generation has been a victim of IGNORANCE and EXODUS. It is not educated and is also a victim of double dislodgment. SAWA serves as the first step of its dislodgment from the towns and cities and then follows the eventual refugee life by deliberate government policy. In other words, it was first disconnected from its family and then conditioned to run away and disappear. This group is intentionally driven out of the country after rendered ignorant and yet being used as source of income through illegal smugglers stationed in Eritrea and beyond. Take maximum advantage of this youth in the process of pushing it away forever (squeezing their families abroad as much as possible) and then condition it to indefinitely pay 2% tax from outside and support its loved ones at home in foreign currency that will end in the hands of the regime. This is intentionally making the society and the country dependent on the Diaspora forever. The peasant then fills the void and the regime stays without any challenge inside Eritrea; says the country's demonic national policy. Eritrea has become a prison to its citizens in the country and impossible for the Diaspora to return and settle.
The government has indeed succeeded in all this but could not help peripherally suffering the consequence of its actions. Here are cases in point.
The Eritrean government is stretched to the limit with challenges all over the place. The excuses to stay in power are vanishing faster than the regime's capacity to fabricate another fake excuse for survival, leaving it confused about what to do next. The best excuses of deception (Weyane and US) have at least been disqualified in the recent development of the region.
Everybody knows that there is no more Weyane in the political picture of the region. The Weyanes have nothing to do with the recent Ethiopian proposed dialogue that the regime must respond one way or another and better the sooner. "Addis Ababa — The Ethiopian government on Monday has reiterated its readiness to hold peace talks with Eritrea to resolve their decades-long border dispute. Ethiopian Minister of foreign Affairs Tedros Adhanom said his country is ready to sit down for direct negotiations with Eritrea without any preconditions regarding to level, time or venue."
It is clear by now that the Ethiopians are ready to give back Badme and Afwerki does not want to see it in Eritrea for this will open the door for other pending issues to come out on the open. The question is how long the regime will continue to ignore any initiative that would bring Badme home and how much more of this the Eritreans will take without action.
Then comes the US excuse that the Obama administration handled very well. There was nothing to say to challenge Afwerki's nonsense; thus cold shoulder (ignoring) was the answer. What can the US do beyond recognizing the Eritrean sovereignty including its ownership of Badme? Eritrea denied an entry VISA to Mr. Carson (America's top diplomat on East African issues) and the US moved on. There is now a rumor that Eritrea will allow a US Ambassador in Asmara. The question is why now if the US was an enemy? The answer is because it has no choice and it could not continue without. Humiliation was the language Afwerki understood during the Badme war and cold shoulder was American reaction to nullify his craving for attention and to normalize relationship with. By accepting a US Ambassador in Asmara, Afwerki conditions himself to shut-up for the rest of his political life about anything that may concern the Americans.
To make it difficult for him, "On World Press Freedom Day, Reporters Without Borders declared 39 leaders, groups named as Predators of Freedom of Information in 2013": The champion of them all being Isaias Afwerki of Eritrea. What do you do when some prisoners in this category have died in custody, others lost without trace and the world keeps on asking for answer? You do not want to be in this situation.
Another upper cut comes from the best search engine, the GOOGLE. "Life in authoritarian states is likely to get tougher before it gets better as their citizens gain more access to the Internet, Google's executive chairman Eric Schmidt said. "But their governments are not like our governments… In that context, (autocratic) governments are going to work really, really hard to stop this, because the way to really get a dictator going is to threaten his authority. They're going to do things like restrict speech and restrict assembly — but they are going to find it impossible to do as comprehensively as they can. This "mobile revolution" will become "the defining story" for the 57 percent of the world's population that lives in autocratic countries over the next five to 10 years, he predicted." And while he once thought North Korea to be "the absolutely worst place" on Earth, Schmidt extended that dubious honor to Eritrea, scene of an apparent coup in January that went largely unreported for weeks." Poor Afwerki of course cannot do better than being the worst president in silencing the people; neither can he avoid the cyber-heat from all of us in his confinement in Asmara.
It was a terrible season for the dictator considering how many things happened in the last few weeks alone. "April 29, 2013 (KHARTOUM) – The United Nations special rapporteur on the human rights situation in Eritrea, Sheila B. Keetharuth, is due to begin an official visit to Ethiopia and Djibouti on Tuesday to collect first-hand information from Eritrean refugees on the situation inside their country. The visit comes as the government of the reclusive Red Sea nation blocked her from entering the country.
"Due to lack of access to Eritrea, I will engage with all others concerned by human rights in Eritrea, including those who consider themselves to be victims of alleged human rights violations, human rights defenders and other civil society actors," Keetharuth said in a statement issued by The Office of the United Nations High Commissioner for Human Rights (OHCHR). "I will gather first-hand information from Eritrean refugees who have fled to neighboring countries," she said, adding that her investigations will be strictly limited to the situation inside Eritrea. Authorities in both Ethiopia and Djibouti have agreed to provide access to Eritrean refugee populations residing within their borders for the purposes of Keetharuth's 10-day fact-finding mission." Simply speaking, every organization is after him like the Police having a neighborhood on surveillance to put a thief in custody.
Eritrea's lost opportunities because of Afwerki
In the mean time, Afwerki's economic sabotage continues full-fledged ahead. "..the world's most populous landlocked country, Ethiopia, home to a fast-growing economy that needs access to the sea. Most of the food, oil and consumer goods imported for Ethiopia's 83m-plus people passes through Djibouti. Instability in Ethiopia's eastern neighbour, Somalia, and bad blood with Ethiopia's other old enemy, Eritrea, mean that Djibouti is the only main transit option. Hence a new railway line to Addis Ababa, Ethiopia's capital, is being built. At the same time, freighters chugging between Europe and Asia have been seeking an alternative to their traditional halfway stop in Dubai, which involves a detour into the Gulf. Djibouti is more directly en route. In 2009 it spent $400m on a state-of-the-art container terminal, the only one in the region. In the five previous years, trade volume had already doubled and is set to do so again. To expand still more, Djibouti's port authority is close to securing $4.4 billion from abroad for another five terminals which, it is hoped, will be ready in the next four years." This was easy cash on the pocket for Eritreans.
DESPERATION
Contradictory Afwerki is trying his best to deal with the Ethiopians on using Assab through a third party (Quatar). He will sign anything in this account in order to benefit from our port the hard way while pretending to " not doing it with Ethiopians". To the naïve this act is consistent with his refusal to deal with the Ethiopians because of Badme. To the curious observer, however, this move tells the opposite: that he is dealing with Ethiopians indirectly on Assab without Badme; meaning that he is contemplating to indirectly normalize the relationship with the Ethiopians while Badme is still under their control. What the Ethiopians want is access to the sea and the reason he denied them their right for this long was because of "Badme", which now it is taking another direction against his own policy.
In the mean time, he is asking for trouble with our neighbor on issues that do not concern Eritrea. "ADDIS ABABA: Anger is fomenting in Ethiopia following last month's statements from the Eritrean government over who has a right to Nile River water, which has become a contentious issue in recent years between Ethiopia and Egypt, who claims the lion's share of water from the world's largest waterway. The Eritrean government said in April that it supported Egypt's position over a controversial colonial-era treaty that grants Egypt a right a majority of the Nile's water resources."
Clearly, this is none of Eritrea's business and the act should further antagonize the Afwerki regime with all East African communities affected by the issue. He is doing all this to provoke war between Eritrea and Ethiopia in the midst of Ethiopia's recent request for dialogue. Nothing can better clarify the desperate and confused mind of the president
than this.
With all these problems simultaneously coming against him, I believe we can deliver our punch effectively if we concentrate on few things in the coming few weeks ahead. What can the Diaspora accomplish for the resistance during the Independence Day festivals worldwide?
a)     Full pressure against the mining industries in our country internationally
b)    Unanimous demand for a united front to all opposition forces including the youth by making it clear that the immediate priority is to form a TRANSITIONAL GOVERNMENT, not A FULLFLEDGED GOVERNMEN T.
c)     Unanimous pressure against the forces to initiate intellectual debates everywhere FOCUSED ON FORMING A TRANSISTIONAL GOVERNMENT
d)    Unanimous pressure against the silent Eritrean intellectuals in Diaspora to actively involve in the struggle for freedom and democracy and to take the responsibility of managing the diplomatic efforts of the resistance in professionally organized groups.
e)     Pressurize the websites to collectively push this effort without competition.
f)     Pressurize the international community to continue the SANCTION