Let's Vote for Dr Alganesh Fesseha Ghandi to Win the International Volunteering Award Celebrated in Connection with the United Nations World Volunteer Day
Dr Alganesh Fessha who was born in Eritrea and has almost always lived in Milan is a medical specialist and founder of the non-governmental organisation "Gandhi". She has been working for years to save refugees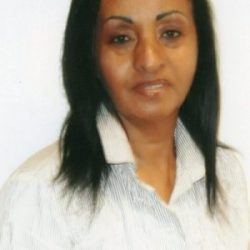 Dr Alganesh Fessha who was born in Eritrea and has almost always lived in Milan is a medical specialist and founder of the non-governmental organisation "Gandhi". She has been working for years to save refugees from the Horn of Africa trying to reach Europe facing all kinds of risks including human trafficking.
Her humanitarian contribution is mainly pursued in favour of Eritreans and other Africans who live in refugee camps in northern Ethiopia as well as other parts of Africa. The organisation she leads supports humanitarian projects especially aimed at children, women and the elderly. Another important aspect of her activities involves the release of Eritrean refugees from Egyptian prisons. She also promotes empowerment of women and children with projects active in Côte d'Ivoire.
Dr Alganesh Fessha has already received several important international awards in recognition of her dedication for humanitarian causes. She also deserves the upcoming International Volunteering Award which is Celebrated in Connection with the United Nations World Volunteer Day, in December 5th. LET'S VOTE FOR HER.
CLICK ON THIS LINK and look for her section TO VOTE FOR Dr Alganesh Fesseha Gandhi.