In witness of the unprecedented Success of the Eritrean Demonstration of Octber 29, 2015, in New York
November, 11, 2015 In witness of the unprecedented Success of the Eritrean Demonstration of Octber 29, 2015, in New York Eritreans for Justice and Democracy from North America, Canada, Europe and the Sudan had a successful Demonstration in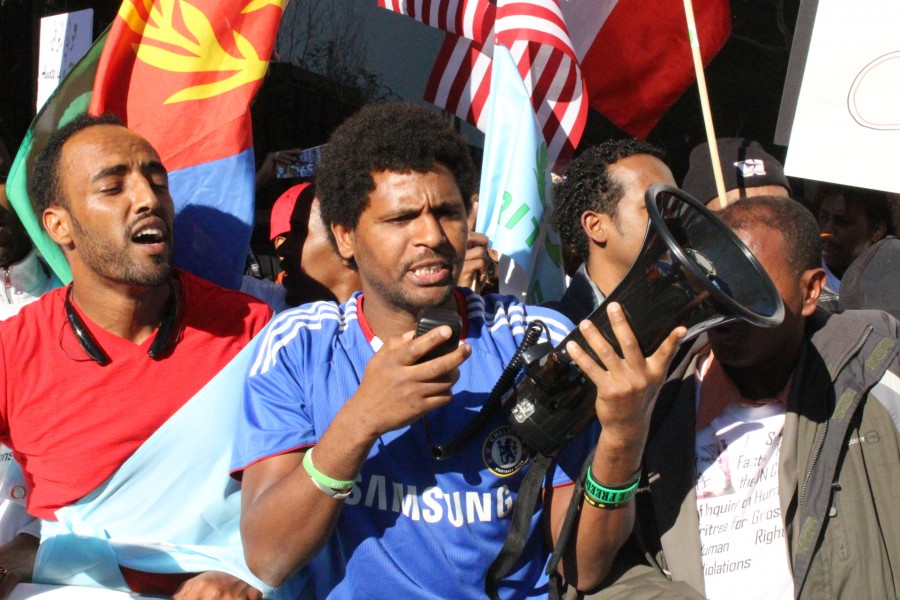 November, 11, 2015
In witness of the unprecedented Success of the Eritrean Demonstration of Octber 29, 2015, in New York
Eritreans for Justice and Democracy from North America, Canada, Europe
and the Sudan had a successful Demonstration in New York, on 10/29/2015,  in support of the United Nations Commission  Inquiry for Human Rights Violations in Eritrea.
This Demonstration, which was attended by 3000 plus Justice seeking Eritreans has made new history in the Eritrean opposition camps of North America.
On this important occasion, Eritreans from Settle, despite of their furthest distance from the city of New York, have been represented by 70 plus attendees, and so did we, the youth demographics, made our mark on solid ground by showing the highest relative representation, in order to change the storied myth, which says, "today's Eritrean youth do not seem to care about their country, Eritrea", at this critical moment in Eritrea's history. On the contrary, we do care and in fact, we are the most committed integral part of the opposition movement.
The successful New York demonstration, has been an eye opener for us to witness the inspiring unity of Eritreans of all hues in general, and that of both, the Christian and Muslim leaders,' depth of knowledge and compassion of the present Eritrean National Crises, in particular.
We are glad that we were part of this historic day, and we assure all Eritreans, the world over, that you will see more of us, the Eritrean youth for Justice and Democracy, in Seattle and Vicinities, in a positive way within a matter of days or weeks.
Long live Eritrea, and its people in unity!!
Eritrean youth for Justice and Democracy.
Seattle, Washington