Human trafficking operation busted
By: Charlie Miller Two vehicles carrying 196 refugees of various nationalities were stopped by border forces near the Egyptian-Sudanese border on Monday morning, according to the Egyptian army. An Egyptian Armed Forces spokesperson confirmed earlier today that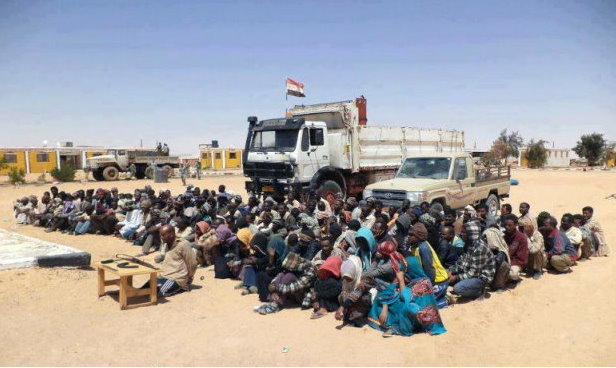 By: Charlie Miller
Two vehicles carrying 196 refugees of various nationalities were stopped by border forces near the Egyptian-Sudanese border on Monday morning, according to the Egyptian army.
An Egyptian Armed Forces spokesperson confirmed earlier today that a convoy containing a total of 196 people was stopped by Egyptian Border Forces approximately 50km into Egypt, after travelling over the border from Sudan yesterday morning.
The convoy was reportedly heading for Libya when it was stopped by the Egyptian Armed Forces close to Camel Mountain in Upper Egypt.
The vehicles, the first reportedly a beige Toyota Land Cruiser and the second a large open-backed Mercedes lorry, contained 33 and 163 refugees respectively. An automatic AK-47 rifle complete with two magazines and several rounds of ammunition were also discovered, alongside a Thuraya satellite telephone. Both of these items are believed to belong to the Libyan driver of the second vehicle.
The refugees were of various nationalities, the majority of them Sudanese, with a number of Somalis, Eritreans and Pakistanis reported to be amongst them. It is expected that charges will be brought against all those arrested.
Daily News  – Egypt