Home Office Eritrea guidance softened to reduce asylum seeker numbers
TheGuardian The government downplayed the risk of human rights abuses in one of the world's most repressive regimes in an attempt to reduce asylum seeker numbers despite doubts from its own experts, internal documents have revealed. Home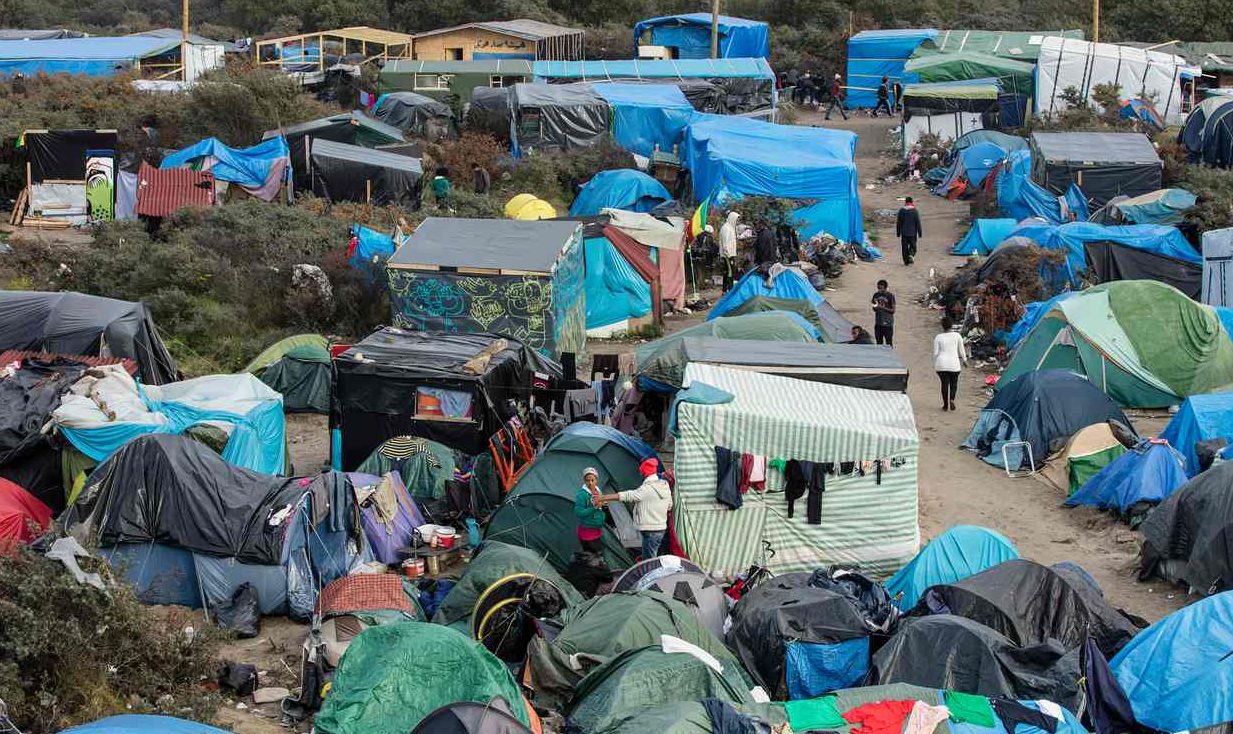 TheGuardian
The government downplayed the risk of human rights abuses in one of the world's most repressive regimes in an attempt to reduce asylum seeker numbers despite doubts from its own experts, internal documents have revealed.
Home Office documents obtained by the Public Law Project detail efforts by British officials to seek more favourable descriptions of human rights conditions in Eritrea, an east African country that indefinitely detains and tortures some of its citizens as well as carrying out extrajudicial executions and operating a shoot-to-kill policy on those caught trying to flee the country.
The notes relate to a high-level meeting that took place in the Eritrean capital, Asmara, in December 2014, between senior Eritrean government officials and a UK delegation led by James Sharp, the Foreign Office's director of migration, and Rob Jones, the Home Office's head of asylum and family policy.
A diplomatic telegram written by the then UK ambassador to Eritrea, David Ward, says the meeting was held to "discuss reducing Eritrean migration" and sought to find evidence on human rights "to evaluate whether we [the UK] should amend our country guidance".
The discussions focused on how to reduce the number of Eritrean asylum seekers granted refugee status in the UK and how to deter more Eritreans coming to the UK to claim asylum. UK officials were concerned that the UK's high grant rate to Eritrean asylum seekers of about 85% would attract more Eritreans to the UK.
UK officials agreed to look at giving Eritrea aid in exchange for Eritrea agreeing to soften some of its human rights abuses. The Eritrean government appears to have agreed to limit forced military conscription to 18 months but said it would do this informally rather than by making a formal announcement. Reports from human rights watchdogs this month found that the problem of enforced and prolonged military conscription is as bad as ever.
The documents also reveal that UK officials admitted that they still had concerns after the meeting about the human rights situation in Eritrea. One of the documents disclosed to the Public Law Project, entitled Informal Report of UK Visit to Eritrea 9-11 December 2014, states: "If [Eritrean] government representatives are to be believed the risk of persecution or mistreatment in Eritrea is lower than our country guidance suggests. But independent verification of their description of the situation in Eritrea is difficult to find. Further evidence is likely to be required before a significant reduction in that rate [of grants of asylum] can be supported."
A partially redacted email sent on 17 December 2014 states: "The story on the penalties for those returning to Eritrea for evading national service or illegal exit was less clear. Non-governmental interlocutors acknowledge the possibility of extrajudicial detention on an arbitrary basis."
A parliamentary answer in the House of Lords in January 2015 confirmed that the visit to Eritrea had taken place and said that discussions had involved "topics including the current drivers of irregular migration, ways to mitigate it, and voluntary and enforced returns".
Lord Bates, a Home Office minister, added: "We are now considering how best to use the information gathered during the visit to develop our approach to managing migration from Eritrea."
But despite the doubts about a real improvement in the human rights situation expressed by UK officials in the internal documents, the Home Office went ahead in March 2015 with issuing new guidance to those making decisions on asylum seekers stating that the human rights situation in Eritrea was not as bad as previously thought.
Country guidance issued by the Home Office is highly influential on both ministry officials and judges making decisions on asylum claims. This guidance is expected to contain independently verifiable evidence.
As a result of the new guidance the levels of grants of asylum to Eritreans plummeted from 85% to 60%. However, 87% of those refused under the new guidance had their refusals overturned by judges on appeal.
The 2015 guidance impacted on Eritrean children in Calais who hoped to come to the UK at the end of last year. The Home Office used the lower grant rates as a reason for excluding almost all Eritrean children in Calais aged 13-15 – the initial grant rate for Eritrean asylum seekers between March 2015 and June 2016 was below 75%.
However, a significant case in the upper (immigration) tribunal last October, known as a country guidance case, found that the new Home Office guidance on Eritrea was not credible. The Home Office has acknowledged the reality of the human rights situation and withdrawn its flawed guidance.
Alison Pickup, the legal director of the Public Law Project, said: "It is of fundamental importance to the integrity of the UK's asylum system that decisions on refugee status are based on fair, objective and informed assessment of conditions in their country of origin. The Home Office has a legal duty to ensure that the information given to decision-makers is as accurate, up to date and complete as possible. This disclosure suggests a troubling lack of impartiality and objectivity in the selection of information to be provided to asylum decision-makers about one of the most secretive and repressive regimes in the world."
In relation to the Home Office exclusion of Eritrean children in Calais, she said: "The Home Office's exclusion of Eritrean refugee children on the basis of a statistic which is the result of its own flawed guidance is a tragedy."
Safe Passage, part of Citizens UK, was working with refugee children in Calais before the camp was closed last November. The Citizens UK leader, Jonathan Clark, the bishop of Croydon, said: "It is hugely concerning that the Home Office appeared to have been willing to set aside their own concerns that they were not being told the truth about ongoing human rights violations because of a policy to reduce numbers. This faulty evidence contributed to many vulnerable children from the Calais refugee camp [being] denied sanctuary in the UK through the Dubs scheme.
"As the government considers its policy towards unaccompanied children in Greece and Italy we urge them not to rule out children from countries such as Eritrea, but help the most at risk."
A Home Office spokesman said: "The UK has a proud history of offering asylum to those who need it. Each application is carefully considered on its merits against background country information, ensuring only those with a genuine claim for asylum receive a grant.
"We continually review our country information and guidance to ensure it is up to date, accurate and relevant, so that staff can make fair and considered decisions. The most recent update to the guidance on Eritrea was made last year as a result of a fact-finding mission in 2016. We work closely with countries such as Eritrea to discuss migration matters."
The Guardian has approached the FCO for comment.