Germany urges Ethiopia to exercise restraint during martial law
ADDIS ABABA, Feb. 20 (Xinhua) -- Germany on Tuesday urged the Ethiopian government to exercise restraint during the martial law period which was implemented on Friday. Ethiopia imposed martial law for a period of six months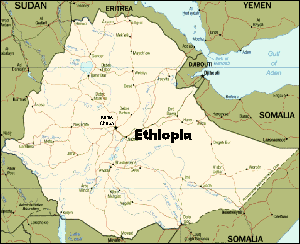 ADDIS ABABA, Feb. 20 (Xinhua) — Germany on Tuesday urged the Ethiopian government to exercise restraint during the martial law period which was implemented on Friday.
Ethiopia imposed martial law for a period of six months after a crippling strike last week in Ethiopia's central Oromia regional state and increasing reports of ethnic clashes across the country.
"We are concerned about recent domestic developments in Ethiopia. The institution of martial law allows for massive restrictions on civil rights, we hope the government will be extremely cautious in exercising its powers," said the statement from the German Foreign Office.
"The Federal Foreign Office calls upon the government of our friend and partner state, the Federal Democratic Republic of Ethiopia, to continue its recent efforts to create more space for political dialogue," further said the statement.
The statement from Germany hailed the release of numerous opposition activists but urged Ethiopian government to carry out more reforms to bring lasting peace and stability to the east African country.
"In our opinion, only inclusive and comprehensive dialogue with all relevant political actors can lead to peaceful change and the necessary reforms that can bring lasting peace and stability to Ethiopia," the statement read.
Germany, the EU's largest economy, is a key development partner to Ethiopia both through the continental body and as a bilateral donor.