Fetsum: From the FORUM on NAHDA
Fetsum: From the FORUM on NAHDA My dear readers, the mature discussion in the forum associated with my last article was rich and civilized. I hope this work will collect us stronger and please enjoy it. From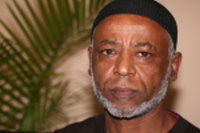 Fetsum: From the FORUM on NAHDA
My dear readers, the mature discussion in the forum associated with my last article was rich and civilized. I hope this work will collect us stronger and please enjoy it.
From the forum
Quote of the moment: "The key to real winning is to discover how we are the SAME rather than how we are different. In the same token when we shift our focus from how we are different to what we share, we can see the way to let go of fear and our way for success." Meretse Asmelash
Extremely important Eritrean reality: "So on that day, starting at 0400, we were evacuating our wounded comrades to that area, the battle continued till around 0900. When the guns fell silent I went down to the rear area to see what was going on. There were many activities, but for the purpose of this comment, I will tell you this: I found out that 6 btsot were ready to be buried; a big ditch-like grave had already been prepared. And in fact, they were all buried in that ditch. They are still there. One brave woman is lying among them. One kunama, one Tigre, one Asaorta, and three from our Tigrigna people and religious wise two Muslims and four Christians. I have no doubt that those fine tegadelty were not fighting particularly for their own ethnicity or religion. They died a good death; thinking they were dying for Eritrea." Mahmud saleh
Mahmud: ""To the alternative, out Jeberti family members should ingrate into the Rashaida ethnic group by permission from the Rashaidas and by statistically proving mandate from that portion of the society or probably hold dual ethnicity (Tigrigna and Rashaida) within the society on the two conditions in brief. They may resolve that Arabic nostalgia or sentiment within the society this way and close their case with the Eritrean society to ever live happier after."(Fitsum)
I wish you avoided such as the above disparaging statements. Your opinion at least at this point should be limited to whether such organizing patterns contribute positively to the overall drive of realizing a democratic Eritrea; not prescribing your irresponsible remedies such as telling this proud community to go and ask rashaids for a shelter. That's up to them. But they are as old as your parents in kabasa and they have an inalienable right to feel full citizens."
Response: A very good remark from Brother Mahmud that needs my immediate attention to pacify the difference. As you said, I should have stopped at expressing my view point on the question of the community leaving the decision for our Jeberti brothers and sisters to make. Although the remark just came out of my mind and I put it down before critically analyzing it, I feel like it was unnecessary and unwise to do. I think I sometimes make unnecessary remarks because of frustration on why we Eritreans don't really focus on our main agenda rather wasting resources on personal issues, probably because of naiveté as well. Waste of resources in this context being subjective, meaning that what makes sense to me may not make sense to others.
I was trying to find a better way for this portion of our family to accommodate its claimed Arabic culture within our territory when my mind flashed the connection with the Rashaida Eritreans. That was indeed a foul play because it should have been none of my business to suggest a healer to the scenario. As you said, my remedy was uncalled for and I don't have the right to decide for our Jeberti family.
I, however, believe that the question of the Jeberti women is not the sole responsibility of the Jeberties but that of all Eritreans as well. I cannot fight for Eritrean freedom in segmentation but in full at equal level of attention. I care for our Jeberti daughters as much as I do for the rest of our daughters in the society and it is my responsibility to defend them equally from this terrible regime and the male Chauvinistic culture at large. I cannot see our daughters in separation without deviating from my outlook of democracy and justice.
Mahmud Saleh: "Ato Fitsum: I really encourage you to try to understand the historical background of this sect; the disparaging comments that have been thrown to them in official meetings and so on when you tackle issues such as this; be sensitive."
Response: You are correct and I apologize for my insensitivity in my remarks.
Mahmud: "At the end of the day, in free Eritrea, it will be communities themselves that will determine their fate and affairs. No one else will have the power of imposing their prescription. As an Eritrean though I agree with your idea that all this ethnico-religuous issues must be solved in democratic Eritrea per a constitution that ensured the participation all the segments of our people."
Comment: True that communities deserve to independently determine their fate and affairs but only under their constitutional rights based on the concept of equality in a given society. My religion is my private affair that I cannot mix with the national issue which is common to all of us Eritreans. A society should only allow me to freely practice my spirituality but not to politicize it. We have different ethnic groups that make our society colorful. Eritrea would be unimaginable without our ethic differences but we must accept equal justice under the law with full rights to develop our respective communities or ethnic groups without asking for exceptional treatment within the society.
Genet-original: "Dear Fetsum; I am very sure the majority of Eritreans yes, even our Muslim brothers and sisters agree with you about the issue of "Jeberti". Unless they come out and say what they really want to say to the Eritrean people, I find their party's demand to be destructive. They are fighting primarily for a group of people who are "Jeberti" I am actually hurt as an Eritrean Christian woman, to hear group of Eritrean calling themselves "ENP" complaining how their women are being treated, but do not care about the Eritrean women who happened to be Christian. This is a party that will go nowhere. Do they know Eritrean Christian families like any family in the world; they don't want their teenage daughter taken out of her protective home?"
Comment: There is no doubt that Genet personalized this issue a little deeper than the average forum participants because it is indeed personal to Eritrean women. She has a legitimate grievance on this issue as an Eritrean female. The question of Jeberty women is inseparable from the question of Eritrean women in general or it is an inherent or a natural question of the Eritrean women individually and collectively, the reason I sense a stronger emotion in her reaction than the guys' in the forum. ENP would have better served the question of Jeberty women and would also have gotten better acceptance by our women all inclusive, had it included all Eritrean daughters in its boat of freedom.
When we ask for freedom to our daughters, we need to do it for all of them without bias.
I can understand and fully support the drive of our Jeberti family members protecting their daughters from the destructive government policy based on Islam but I wish they equally bless their Christian sisters with the same bliss through the same spiritual means as well. I think Allah and Islam would appreciate this better because they love them equally.
One may argue that there is nothing wrong for the Jeberty to fight for their daughters' freedom. I agree and this is what we all want to do in Eritrea but keeping quiet on the fate of the other sufferers of the same problem because of religious difference becomes part of the problem in terms of bias in my opinion, because the Eritrean independence succeeded due to 30% women participation composed of Moslems and Christians to the ultimate goal of absolute equality in the country's socio-political life. Nahda's request contradicts with the fundamental principle of gender equality in our country needless to say that it also would, with the inherent Feministic values of our Jeberty women in particular. Nahda's formula does not provide an answer to our daughters produced by individuals from both religions and particularly from Jeberty and Christian couples.
I am arguing that this contradiction or inconsistency would serve against the interest of the Jeberty women at conceptual level of genuine feminism and would also negatively threaten their significance in the Eritrean struggle for independence, and ethnic, religious and gender equality in the condition they support it without inclusive modification.
Genet-orginal: "I think, the so called ENP party needs some enlightened people (Jeberti) to tell them, what they are doing is not beneficial to any one of us. Jeberti are Eritreans who are Tigrigna-speaking Eritreans who happened to be Muslim. Take the RELIGION factor out of the ENP's equation, there is no case for their demands. Unless of course, they come out and tell us there is more, other than RELIGION. Therefore, Religion is a personal matter, but Country is a common concern. All Eritreans need to speak up. Our main problem is the lawless regime in Eritrea. Once we have constitution in Eritrea, our people will be treated equally. If they are [do]not the constitution will take care of it. We should work toward getting rid of the dictator and have rule of law in our country."
Comment: I can feel a little of disappointment in Genet's slightly emotional remark and I don't blame her because we are dealing with a sensitive issue here specially to women. I do agree with her comment about the significance of said equation in relation its critical variable (religion) and with her solution to our problems. I want to see what happens to the Nahda equation minus the religion element. Is there another substance to this or that is it?
Mahmud: 'Regarding the issues of nation and nationality and Arabic language versus Arabization, I think it is beyond this forum's space; but I still believe this should be left to the community. I am ready to hear from you what would the adverse repercussions of allowing this community be if left alone to deal with these issues democratically within their sphere, of course, I'm talking in democratic Eritrea. I am, equally, ready to learn from you why they should not be allowed to teach their kids in any language they choose. FYI: the constitution states that parents have the right to educate their kids in their mother tongue or any other language of their choice. Why would adopting Arabic as a medium of instruction would automatically Arabise a community?
Response: I fully advocate any community's right to freely deal with its life independently; I don't think there was anything otherwise in my article in this regard, but only as long as its activities remain within the constitutional rights based on equality. This is as far as democracy can allow us to do. Practicing Islam or Christianity privately in a respective community is not a problem at all but allowing a group to impose its doctrines on a community and society is dictatorship. We cannot mix religion in politics without mixing ethnicity in it because they are inseparable in my opinion. In so saying, I believe any Moslem community must teach Arabic to its members because the language has the highest value in Islam through the Holy Koran. A parent can teach a child any language of choice but Arabic for Moslems is more personal than other languages and, thus they should prioritize it for their kids but this does not constitute Arabic culture to all Moslems in the world at least according to my shallow contact with the subject matter.
Mahmud: "Ato Fitsum: this is just an additional clarification which might help you understand my point. a, "Is it fair for a non muslim citizen to teach a muslim what Arabic language and its influence means or does not mean to the muslim?" This was a question posed to you by me which I believe was unfortunate and hasty. Let me clarify it: you have absolutely every right to raise that question and discuss it. Bear in your mind, though, when muslims talk about Arabic language it is not so that they want to get Arabised. It has a very important spiritual component and that is:the Holly Quran is not written in Arabic language, for the faithful, it is written in the language of the creator who sent those revelation down, the faithful consider Arabic as the language of Allah(God) and so all Muslims are encouraged to learn Arabic not to get Arabised but to get closer to Allah. "
Response: Brother, you know that it is more than fair for a Moslem teaching a fellow Moslem the Arabic language and its significance in Islam. Islam does not have the power of Arabizng its believers outside the Arab hemisphere and thank you for clarifying this to me. I am not against the Nahda's desire of being a 10th ethnic group in the country and I don't care if they become one eventually. Nor am I against them taking advantage of Affirmative Action opportunity within their authentic ethnic group (Tigrigna) should the country go for ethnicity based economic distribution policy in the future. I strongly encourage the Jeberty community to effectively organize itself in defending its rights from the society; to challenge any adversities from the majority Christians within the common ethnic group. I am only questioning the Jeberty's question of distinct ethnicity based on its religion for defying the concept of Ethnicity as universally understood to be. I am also saying that the issue does not justify the formation of an independent political party as universally understood to be.
Thank you very much for teaching us the significance of Arabic to Moslems around the globe. I believe Islam is a civilized version of Christianity because it came to existence long after Christianity. I am not a Theologist but I feel like Islam might have improved many bugs within Christianity by virtue of its relative youth in contrast. I highly respect Islam for instructing its believers to only follow the Holly Kuran unlike the practice of many denominations in Christianity in this respect. I like it better because it imposes the RAMADAN on all Moslems at the same time where they maximize generosity in the process of the sacred ritual. I see it very civilized in defining one GOD in Allah for the human race unlike Christianity that complicates the supernatural force beyond necessary (the difference between the Pentecostal church, the Orthodox, the Jehova Witness, the Bahai, Catholic, Protestant, Seventh Adventist, etc.) provoking me enough to adopt Buddhism at this stage of my life. I believe I would have chosen Islam had I had a chance to do so before they baptized me for a Christian without my permission and it felt very spiritual to me when I once did a complete RAMADAN fasting in DC.
Mighty: "If we add Bher Jeberti and doesn't hurt any other Bhers and it makes our brothers and sisters of ethnic Jeberti make them proud and happy, I would say that and that only is enough to grant them.
Isayas and his clueless club HGDF doesn't want to grant them and it is bad but the democracy seeker deny Jeberti's basic request is worse. Just for a moment, think if you were one of them – I would ask for my rights and this is one of them."
Comment: Brother, I would do anything to intensify the pride and happiness of any group in Eritrea, the Jeberty included. Nor do I doubt the problems this group suffered from the majority Christians within the Tigrigna ethnic group. But one of the biggest problems that delayed our success in this struggle has been fragmentation (too many parties) that gives birth to impossible to accommodate conditions based on our immediate environments and communities. It is diverting our attention from focusing on eliminating the enemy once and for all with a united punch. We could not pack-tight the resistance the way we are going. The question of the Jeberty community is democratic by nature that can be solved by genuine democracy in the country but it is not something that you make a political party out of. What I am saying is that the Jeberties may ask for distinct ethnicity in our society as their prior social demand but this alone cannot constitute the right to have a political party by any intellectual substance. I hope you see the difference now and hopefully we can understand each other better. I am confronting the POLITICAL PARTY content of the NAHDA equation not necessarily its question of ethnicity in our society which I still think is an unnecessary phenomenon that can be rectified within the Tigrigna biher through AFFIRMATIVE ACTION in democratic Eritrea if necessary. Nahda's ethnic question as complicated as is, is to me more reasonable than its existence as a political party based on this demand. I cannot see how it can politically run the country with this outlook minus a complete and distinct political program to that of the other political parties' in the pool.
Mighty: "Sister Genet-O.let's keep this simple. Let me ask you a question: what do you lose if Jeberti has its own Bher? I really don't see any difference to my Bher at all. However, if it makes Jeberti people happy, why not grant them. Who are we to say they deserve it or not by the way? Who gave you or me a Bher to begin with? Who is to say a Bher need to satisfy certain requirements to be called a Bher. Who made that rule/ I would say a person like you and me. Change it. Why not? Even if we have to break a rule, it worth it. I would see it as evolution -things change over time and this should be one of them."
Comment: Mighty certainly allows unlimited freedom in this particular topic. I love it very much and in fact I happen to be similar in many ways. You can make the Jeberties happier by allowing them to have a distinct ethnicity based on the religiously provoked ARABIC CULTURE connection but you must understand that you do it at the expense of violating the fundamental definition of ETHNICITY as commonly understood universally. Freedom is the ultimate requirement of life but we must lose some of it for the sake of authority because nothing can protect the human race from anarchic actions of the wicked without a society setting up imposable rules on itself.
I think standards are created to unify different ideas through compromise. It is not how you would feel allowing the ethnic question of the Jeberty that matters most but its implication generations down the road through PRECEDENCE. A young guy once told me that he could decide taking "2+2 as being 5 instead of 4 and that he does not have to follow the standard set by whoever set it forth". Yes he could if he can prove it for there would otherwise be no mathematical rules to explain the universe as anarchy would dictate terms everywhere on the planet.
Things become chaotic unless maintained by definable rules and understandings that construct the reference logic for a society to effectively act on a social matter in reasonable relativity. I don't think Eritreans can stop the Amiches forming their own ethnic group because of the cultural relationship with Ethiopia as a consequence of CONSISTEANCY if the Jeberty becomes an ethnic group based on its claimed Arabic cultural relationship! The white man could have defined ETHNICITY and that we may challenge it by practically breaking apart from his theory but there is a consequence to pay ahead that I cannot precisely predict. Africans did not accept the conditions by which the white colonizers setup the basis for the definition of a country in Africa (1945 Berlin Conference if I am not wrong) because they liked it but only because that was the best common material accommodation they could depend on in order to peacefully coexist ahead. Otherwise, anarchy will rule!
I am saying that the Jeberty thought stimulation contradicts with their originality at large because Islam does not culturally connect them with the Arabs more effectively than what their actuality/being does them with their authentic Tigrigna ethnic roots. I am not going to the streets to stop them from forming a distinct ethnic group and in fact I may support them instead given my extreme sensation of freedom as a person but I know they cannot change their authentic Tigrigna trademark for it remains to be the same with all its specifications intact. I also think that the energy invested on this cause can produce a better result in the Eritrean society if reconfigured otherwise. I do believe the fundamental rights of our Jeberty family are more important to it than making it a distinct ethnicity out of the Tigrigna heritage.
Genet-orginal: "Dear Mahmud Saleh; I admit, this issue is very new to me. I want Jeberti Eritreans to be as happy as any Eritrean. However, If they are asking for their own ethnicity because of Isayas and PFDJ, Something is not right. What kind of problem is making them feel the need for a new ethnicity? When a group of people are asking for the formation of Ethnicity, it is not only about them, it is also about the whole country. It is very complicated. What would be new ethnicity do for them, rule of law wouldn't? I think, what we need is rule of law for all Eritreans. I politely ask, Mahmud Saleh and others to give us more info about the history Jeberti in Eritrea. Thanks"
Comment: I am sure there are many issues about the Jeberty question that we don't understand in full. I wish the Nahda teach us through one article in this website addressing this issue so that we can communicate better ahead. It would be regrettable for Nahda to ignore this request because it has the responsibility to fully educate us about. But it is confusing indeed!
Mahmud Saleh: "I may have made some generalization in my reply such as "Jeberty" Brother Fitsum, I am not sure if the majority of this community supports Nahda, so my remarks should be taken conditionally, that is: if in fact this is the community's demand without any interference. I agree with your superb introductory remarks. I just ask you to restate the quoted part (of the verdict) in a way that reflects your sincere desire to bring us together. Sorry for taking your time, I am giving you my best advice as a brother and the rest is: Muslims conclude at the end of their opinion with this: Allahu A'elem, which means (this is my ability to do..or state…but God knows best, or its literal translation : God knows better. Thank you."
Response: There are at least two reasons that can stop me from modifying the verdict which I admit was offensive and insensitive: Arrogance and obstinacy, which are few of the worst diseases suffered by our society that I could give my life for their eradication from the stereotypical Eritrean mentality. Your request is modest and civilized for me to accept is with pleasure. Here is my verdict based on my brother's highly productive advice,
My Verdict: The brothers and sisters in this thought contemplation should rather concentrate on the big stake. The question of religious equality is a democratic question that cannot be used as a foundation for a national program driven "political party" status. Further, religion has been used in society to oppress women and deny them gender equality. The question of the Jeberties related to women in the Army is Chauvinistic by flavor and against gender equality (anti-woman) in principle by Universal Feministic outlook. Western women would not take them a second to reject this dangerous suggestion against their equality; why should Eritrean women accept this in our society? The question of Jebrety women cannot be separated from the question of international women and from that of the Eritrean women's in particular.
I encourage the Jeberties to organize better in defense of their community against discrimination from the Christians through democratic rights that can only be achieved by a constitutional authority needless to say that I would never stand against their passion for distinct ethnicity in Eritrea but I prefer this sect fighting for affirmative Action in democratic Eritrea better. This said, I have a problem seeing a legitimate reason to organize themselves at political party value of the paradigm for religious issues are social issues related to freedom and civil rights that have nothing to do with the elements (vision, policy) that constitute a rational political party. Long live our Jeberty family!