Fetsum: Eritrean opposition forces under examination III
Fetsum: Eritrean opposition forces under examination III The FORUM from the last article: Genet-orginal: "It is time for all Eritreans who want change and democracy in Eritrea, to challenge these fragmented groups to wake up and do the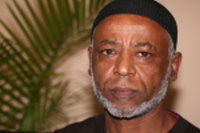 Fetsum: Eritrean opposition forces under examination III
The FORUM from the last article:
Genet-orginal:
 "It is time for all Eritreans who want change and democracy in Eritrea, to challenge these fragmented groups to wake up and do the right thing. I think what we need is if they don't call us, we have to call them. "
Meretse Asmelash
: "When it comes to these so many organizations what puzzles the most is: do they even know each other? Some people strongly believe they are real and they are there. But there where? If these organizations are alive and residing somewhere then are they asking the public not to bother their SILENCE or what else? At this point I hate to say it but I believe it is not they who are wrong, but us. We have to stop keep knocking the door when we already know that no one is residing there. Their silence is speaking louder to us than their action. What they are telling us is: MIND YOUR OWN BUSINESS. I for one say so be it, and loudly Amen! Amen! Amen…for it
MightyEmbasoyra: Just to add a comment to Brother Meretse…I would say do they know who they are? In my own way of thinking, my guess would be most of these people are either lazy to do the ordinary job like anyone else, selfish, mentally deficient, or plain cruel. If they all blame isayas and his administration, they all have a common enemy and why aren't they organized under one umbrella? When I say organized, I mean real organization with clear vision, to dismantle this evil individual and his top lieutenants. How many yrs [can] these group talk about the same idiocratic ideologies WITHOUT any fruit? Show me the result would be a one question to ask them but we already know the answer. "
Comment: This is where the EDA stands in relation to the Eritrean people, no wonder the president completely dismissed its existence. EDA has lost connection with reality. Its latest press release was substantially about how destructive the regime has been; something that even an Eritrean bird knows by now. In fact this was not necessary at the current counceouness level of the resistance because there are lots of things to do this year alone. This Alliance could not move forward beyond criticizing the regime and conducting inconclusive meetings that produce nothing except procrastination of important agendas concerning the people. We still cannot afford to isolate it before we fully test it but it better shape up before it gets too late.
The latest EDA's press release reads as follows:
ፖሎቲካዊ ቤት ጽሕፈት ኤርትራዊ ዲሞክራስያዊ ኪዳን ኣብ መድረኻዊ መደባት ምርኩስ ብምግባር፡ ውደባን ርኽባትን ኣብ ቀጽሪ ኤዲኪ ንህዝባዊ ጨንፈር ርኽብብ02 መጋቢት 2014 ርኽብ ኣካይዱ።
I translated the best content of this EDA meeting at maximum stretch of my understanding as follows
'Brother Jamal saleh: represnting the Chairman of the EDA's political branch said that Eritrea is in big oproblem in everything (electricity, water, etc.) and things getting worst. At the same time, elements that justify an integrating government (pilots , athlets, desertions, etc) have been abandoning the regime creating a good scenario for our people to get lasting solution ahead. We have found searching for ways of solving the inrenal and external problems of Eritrea, securinmg the interest of the people and regional peace important subject matters. On democracy, Mr Saleh said that since the opposition forces are expanding in number time after time, they should consolidate their unity by contacting eachother more often. He reminded all forces in the resistance to maximize supporting the EDA for maximum result.
Brother Abdulrahman Taha from the central comiitee also reminded the opposition force to work under one administration. He briefed on MEDREK MIMIKIKAR POLITICAWI WIDIBAT that was born in August 2013. The meetning was over after the gentleman answered some questions in the platform.'
Comment: You have to deliver to be supported Sir! One would expect something interesting from EDA through this activity because it only shows up once or twice a year but this is what you get from it for your long wait. Reality says, the EDA cannot go beyond a page worth messaging in Tigrigna and Arabic. It tries to inform us of things assuming we know what it has been doing in privacy without any contact or notification in advance. Waiting a year for couple mysterious pages from this EDA is simply ridiculous and unacceptable. We are sick and tired of it: How do you know this? You statistically prove it saying that this release got only 5 commentators from Eritreans worldwide that commented within about 6 hrs of its exposure at Assenna and nothing after. Two of them were the following:
Hara: "We all know the problem. We want to know what they are going to do about it. We are tired of telling us what we know. What we want is solutions to make lasting change."
Ahmed saleh: "We are victims of our corrupted political and social outlook. That is why we can't accomplish the required national obligation like others to bring change. The game of blame has been the culture which we are good at so far. Unless the majority refresh the mind to figure out the prior demand of the people disregard politics, the journey ahead couldn't be suitable. Without any effort from people side we only expect miracle to happen like cowards dream."
THE ERITREAN LIBERATION FRONT PARTY
"The 
Eritrean Liberation Front
 (
ELF
) was the main independence movement in 
Eritrea
 which sought Eritrea's 
independence
 from
Ethiopia
 during the 1960s and 1970s. In the very late 1950s unorganized political movement seeking independence was secretly active as small cells. And in July 1960, the ELF was openly established in Cairo by Idris Muhammad Adam and other Eritrean intellectuals and students. In 1961 
Hamid Idris Awate
 formed the armed wing of the ELF and declared the armed struggle for independence. Led by Awate, the ELF came into violent conflict with the government on September 1, 1961, using 
guerrilla war tactics
 to continue the struggle."
ELF is the mother of the Eritrean struggle organized in 1960 by some Eritreans about a year ahead of Eritrea's troublesome or illegal unity with Ethiopia. The Eritrean resistance took 30 years to succeed in 1991 under the leadership of the EPLF after it completely dominated the struggle by winning the civil war between the two fronts. Although EPLF won the war with the Ethiopians and liberated the country, reality asserts that the success was the derivative of cumulative effort by any Eritrean that resisted the Ethiopian colonialism from within or without.
Realistically, EPLF's success in liberating the country should then directly implies ELF's success because the event fully accomplished the front's objective of liberating the country despite who did it. ELF's Eritrean question has been successfully answered since 1991, the reason ELF's rank and file members happily accepted the independence in accordance to "the end justifies the means".
This being the fact, something went wrong in our country; the regime denied us the very important issue of the time; reconciliation between elements directly affected by the antagonistic contradiction between the two fronts. Absolute dictatorship reigned, damaging all members of the Eritrean society without discrimination and stealing its freedom and justice with maximum arrogance and individualism.
We know what happened to us by this dictatorship not to waste any time on because that is why we are here together trying to resolve the unexpected sociopolitical dilemma we confronted as the consequence of our independence.
The question is how this front became part of the EDA and what it really wants to accomplish as a political party! Here is what I found to that effect.
"Alliance of Eritrean National Force
In March 1999 representatives of ten Eritrean opposition groups formed the Alliance of Eritrean National Force, under the leadership of Abdullah Idriss, to overthrow the government of President Isaiyas Aferworki. The new group includes some veterans of the fragmented Eritrean politics, including the Eritrean Liberation Front – Revolution Council (ELF-RC) of Abdellah Idris, who will lead the new alliance. [The original] members of the Alliance include:
Eritrean Democratic Resistance Movement (Gash-Setit) [in southwestern Eritrea]
Eritrean Initiative Group
Eritrean Islamic Salvation Movement
Eritrean Kunamas Democratic Movement
Eritrean Liberation Front
Eritrean Liberation Front National Congress
Eritrean Liberation Front – Revolution Council
Eritrean People's Congress
Eritrean Revolutionary Democratic Front
Popular Democratic Front for the Liberation of Eritrea
Ato [Mr] Ali Muhammad Sayyid Berhatu.
Apparently, the EDA slightly changed its face in 2008 and this is how it looks like since then.
Democratic Movement For the Liberation of the Eritrean Kunama-DMLEK,
Red Sea Afar Democratic Organization-RSADO,
Eritrean Peoples Democratic Front-EPDF,
Eritrean National Salvation Front-ENSF,
Eritrean Liberation Front-ELF,
Eritrean Peoples' Party-EPP,
Eritrean Islamic Party for Justice and Development-EIPJD,
Eritrean People's Congress-EPC,
Eritrean Peoples' Movement-EPM,
Eritrean Nahda Party-ENP,
Eritrean Democratic party,EDP,
Eritrean Islamic Congress-EIC, and
Eritrean Federal Democratic Party-EFDM.
Changes within EDA between 1999 and 2008
Whether some of the Parties dissolved out of the alliance or changed names within is unknown but the two lists of EDA testify that the following parties had either changed their names or dissolved through the years but today's EDA does not contain the following parties from its original structure.
Eritrean Democratic Resistance Movement (Gash-Setit) [in southwestern Eritrea]
Eritrean Initiative Group
Eritrean Islamic Salvation Movement
Eritrean Kunamas Democratic Movement
Eritrean Liberation Front National Congress
Eritrean Liberation Front – Revolution Council
Eritrean Revolutionary Democratic Front
Popular Democratic Front for the Liberation of Eritrea,
Ato [Mr] Ali Muhammad Sayyid Berhatu.
Surprisingly the ELF stayed intact to still survive with the same name since 1999. The two original ELFs in the least do not any longer exist within the EDA and only ELF does. I am clue less as to what happened to them but I can tell you that the original three ELFs most likely were exclusively composed of active members of the front during the struggle, at least in my opinion. Should this postulate be found reasonable, one wonders why the three ELFs did not form a united party that collectively signifies the front at large to begin with. What could have been their difference to stand independent of each other in the alliance?
We all know that ELF was the mother of the Eritrean revolution that succeeded closing its case with Ethiopia in 1990. What seems apparent is that it may be a party exclusively membered by ELF fighters during the struggle. Apart from the fact that this group is part of the EDA, which is a good indication of being democratic in political orientation I have no idea what motivates it to stand as an independent political party under this meaningless name to our current society.
·         I feel like the era of the struggle is over and Eritreans will not recycle that mentality because it is outdated. There is no such ELF or EPLF in the democratization process of the country 23 years after the objective of the two fronts and their cumulative political philosophy was reduced to practice. There is simply nothing to liberate for Eritreans after the country's full independence has been crystallized 23 years ago by universal mandate.
·         Why does this front want to liberate calling its name "The Eritrean Liberation front"? It does not add up mathematically or conceptually to me!
Abraham Haile
: " I don't think they know what they represent, if they do, I never saw them doing productive things like representing troubled Eritrean people in Diaspora, arranging a broad conference to discuss the plight of the so called "their people", never dispatch their annual activities in a brochure or magazing mode for broad benefit of the people they claim represent. I could be EX- EPLF or ELF member but that would never meant to be that they represent me. "
Comment: Eritreans in the struggle had to unite within the two fronts for the common question (independence). The success of Eritreans in liberating the country directly implies the end of said unity for independence. ELF's and EPLF's mandate to lead the Eritrean political life in their pre-independence format was simply contradictory to their assumption that they still have the mandate to continue leading. The Eritrean independence has neutralized the importance of the two fronts in their original format. EPLF at least changed its name to PFDJ conforming to this reasoning because it understood it cannot logically survive with its original name (EPLF). I don't think ELF sounds very good for its members for there is nothing to liberate for Eritreans.
Should they have different agendas compared to independence, they should challenge them with the people on equal terms of relationship. Should they want to lead Eritrea, they should then come up with a unique national program based on their political philosophy that has nothing to do with the Eritrean independence (fully achieved). This is missing so far for us to justify a party with the name ELF because having been a liberation front during the struggle does not by itself rationalize the front's position as a political party without a political program for independent Eritrea. This front's independence focused program during the struggle cannot justify its evolution to a political party without modifications associated with the Eritrean nationhood. The front's political program during the struggle was drafted in accordance with the question of Eritreans for independence which is an expired phenomenon that does not apply in independent Eritrea.
What seems to be apparent is that the issue of RECOINCILIATION was important to our society during independence although totally suppressed by the bullish regime in Asmara. Whether time has expired the need for reconciliation this long after independence is another issue to entertain but the CONCEPT of reconciliation in view of the ELF cannot justify its old members' existence under an independent party with that name. The ELFs can unite in request of RECONCILLIATION in post Afwerki Eritrea but they cannot get away with having a political party based on this mentality because nothing except a political program based on one's political philosophy can justify the existence of this group as a political party. Reconciliation is a process by which a society let's go past mistakes against each other during the struggle but is not vision oriented phenomenon that deals with economy, justice, gender, retirement or welfare, national defense, etc. that qualifies a group for political party.
Note that I could not find information about this front's political program in the Net. See you soon!