Fetsum: A moment with Brother Solomon Habtom
At this stage of my shrinking life where everything has been experimented and I am eagerly studying different materials to crystallize my spiritual muscle through the concept of Buddhism in order to peacefully confront my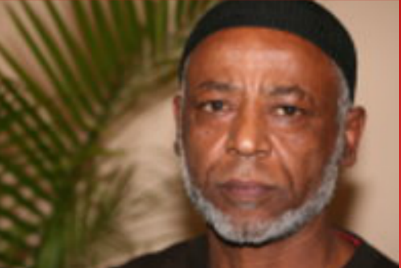 At this stage of my shrinking life where everything has been experimented and I am eagerly studying different materials to crystallize my spiritual muscle through the concept of Buddhism in order to peacefully confront my mortality, the death of Brother Solomon and the conditions of his departure came to fuel my spiritual journey more significantly than ever in the past. It gave me the chance to closely monitor my perception of the impermanent body and the everlasting essence in our nature; the tendency to become humbler and more compassionate to human suffering over all and even to be more appreciative and thankful of my life compared to the people that unjustly perished under the suffocating sinners that lived and keep on living thinking they were impermanent. Nothing can be more spiritually valuable to a person willing to gravitate on the realities of life and death from practical points of view; nothing more really for one willing to understand what ego does to the wicked that illusively defy mortality while knocking the gates of death as a matter of aging.
It was after graduate school when I earned MSEE from the State university of NY in 1989 that I found my first professional job as a Patent Examiner with the US Patent and Trademark Office at Virginia that an opportunity came for me to participate in Microwave Communications Project in the liberated areas of Eritrea and happily took it at the expense of my job and flew to Meda with the US crew after completing a two-week crash program on the technological products (fully financed by EPLF) in Boca Raton, Florida.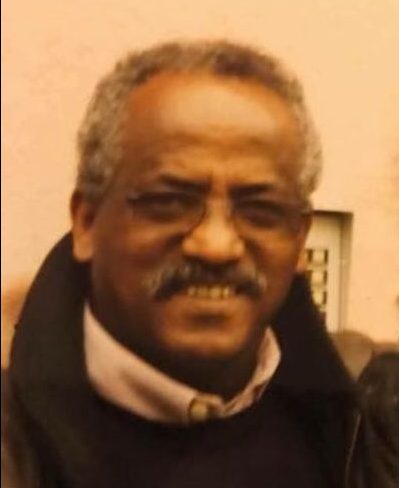 We travelled by night from Port Sudan and entered Sahel and finally reached Afabet after tremendous exhaustion. The project was to install telephone, data and video communications link between Arareb, Afabet and Massawa with the highly knowledgeable Meda engineers under the leadership of Brother Solomon that visited us after about four days of arrival in the mountains of Afabet, our new home with the very interesting Mayor of the town Tewelde Andu. He welcomed us warmly and introduced himself briefly telling us that the Meda crew had been doing its best to prepare for the highly anticipated project. Everything appeared promising and we settled down in underground room for sleeping and conducting classes (transferring the technology) to the Meda crew composed of three sub-groups and taking classes one after another on two-week per session basis. The groups comprised the best cream of EPLF with engineers that graduated from East European and the then Soviet Union Universities. In our first official meeting with Secretary general Isaias Afwerki, I remember Solomon taking the stage explaining in detail what had been done by the Meda crew to that effect and Isaias expressing his dissatisfaction and instructing him to redo the entire process that took few months of hard work climbing harsh mountains in unfriendly sleeping conditions to pick the best places for installing the Dish antennas. The meeting ended with Brother Solomon complying to Isaias's ideas without noticeable resistance. The classes continued and my crew was studying the project to fully understand it before the equipment's arrival from the US and the Meda crew occasionally visiting us for evening study sessions with questions related to the project.
The equipment finally arrived and we installed a Lab at Massawa Agip compound and started to live together (with the Meda crew) for the first time in the experience. All of them looked tired and conditioned to take orders without any questions. It was really sad to see the cream of the struggle confined day after day in Agip compound infested with Mosquitos while other fighters were residing inside and enjoying downtown Massawa as much as possible. It was indeed my first sign of discontent about the struggle I used to worship as if it was the best gift to humanity; I could not take it. We, members of the US crew protested a bit and were allowed to stay inside Massawa while the Meda crew was forced to stay in the compound by the authorities. We felt bad and tried to change the situation but we were told to mind our business and regretfully accepted it despite many vacant rooms in the apartment complex we were made to stay. To be honest, that was my first exposure as to how EPLF mistreated the cream of the society from within and how they accepted everything thrown at them without any reaction.
Leaving the rest aside, I once met Brother Solomon in Twalet and walked Segalet Ketan (a bridge connecting Tewalet and Downtown Massawa) together chatting about the struggle overall and reached the spot where the three tanks that cleared the way for the final liberation of Massawa were placed. He then told me the history of the tankers and that his brother was one of the individuals that sacrificed his life in the event. I was really touched by the story and wanted to learn more about it but he told me that his brother did his role like any other martyrs of the struggle and that he did not want to talk about it further. Yet, I noticed him deeply meditating leaning on one of the tanks for few minutes, I wonder what was going on in his mind at that moment in episode. There was a brief moment of stillness there before we started talking again. I was emotional but had nothing more to say as he shifted the discussion to something else. I then asked him a question: "what really surprises you most about the Eritrean situation as Tegadalai?" and he said he could not believe that people could survive feeding on the same type of food under harsh and unpredictable conditions for years; he just could not believe that he survived only feeding on ADESS (lentils) for over ten years and still breathing as a human being.
In one unforgettable episode of the time, I was lecturing to the Meda crew about the technology where I was unable to fully describe a very important concept called Nyquist Theory of Sampling (communications engineering) from my Micro-electronics engineering background and was trying to let my shaky analysis go unnoticed. But Brother Solomon caught it and strongly challenged me at the spot. A very clever East-Europe educated engineer from their crew then involved and taught us the subject matter adequately for me to celebrate that day as if I were born again. It opened a new door for me resolving my dilemma into becoming a well equipped person in communications engineering and confident about reducing the project to practice then after.
As it went, I remember that the US crew under Tsehaye Negash's excellent leadership with Microwave equipment (antenna, controller, etc.) erected at a hill in the vicinity of Massawa and the Meda crew under the leadership of Brother Solomon with similar equipment at another hill in Afabet managed to conduct the first successful communication link in between that made us so happy and optimistic about the entire experience. We spent that evening celebrating the success as much as we could. it did not take long after that, that Asmara was liberated and the priority changed from the project to other things for all of us to temporarily direct our energies to other more important issues of the people until the right time came to complete it through correspondence after we came back to the US.
Our relationship, however, continued in Asmara during the short time we stayed there before returning to the US and I could not believe Brother Solomon telling me that he met his daughter that he left as infant for the struggle for the first time in Asmara. I had a chance to meet the very attractive young lady that eventually left Eritrea and most probably currently residing in the US.
As you know, life is unpredictable and we live our individual destinies until death puts an end to everything. Natural destiny is something ordinary people live in what we call life but what do you call when one person takes it off the course and solely deciding about it in totality as if he were God? How do you describe the person that rusts an innocent and obedient life in darkness and buries the remains in the Cemetery of Martyrs to reflect whatever was in the insane mind? The question is how one would summarize the lives and times of Brother Solomon, a man that deserved to live happily and safely after the liberation of the country! Teenage years in ordinary harmony with optimistic future, 21 years as tegadalai in Meda, about 13 years as tegadalai in liberated Eritrea, 14 years in the dark confinement of the dictator and about a week in the graveyard?  Is this all there is about him? Are we talking about the perishable body or the everlasting essence within?
I had been in disgusting jail in Humera during the Mengistu regime and one night in DC jail for something beyond this topic to understand what life in custody feels like. I, therefore, cannot imagine the suffering sustained by the family that paid in different forms for our independence including the dictator's presidency, and the permanent damage inflicted on the members of its next generations in this extraordinary act of sin, what a gut. I just wonder how the dictator will face mortality and the judgment after, I can't understand it. What a Karma! it scares me to think about how much a person can push and for what? for the very short time left to live in this life!! I cannot imagine how a man responsible for incalculable human destruction would feel in loneliness and in the graveyard, which will take place within few years into the future. I can't help feeling sorry and scared for the dictator and the collective insanity in Asmara. Is it greed, fear, reflection of power, devil's advocacy, omnipotence or serious disease beyond the comprehension of the ordinary mind? How does he sleep with his miserable self and how do his officials live with this immoral situation? What a mess! But allow me to congratulate Brother Solomon with extreme sadness for his eternal freedom from the despicable condition he was in. I would not in my sane mind wish anyone in his caliber and situation to live longer for there is no chance of freedom under the dictator's convoluted understanding of life and injustice except death. It is obvious that all his victims must have substantially vegetated by now with no potential to ever live normal life under any situation including freedom; but who may the next lucky victim in line be to face the virtue of eternal peace like Brother solo did? Would it be the heinous son of the devil's turn to vanish from the face of the earth with his turbulent mind?
I heard your son Samson's expression of sadness at Assenna Brother Solomon, and I was deeply touched with the way he handled the situation. He talked a lot about your Martyred brother that gave his life for the liberation of Massawa. At the depth of his agony, he read the poem he wrote for your brother begging him to come back and secure the people's freedom with the extent of selflessness he demonstrated in the battle of Massawa expressing his disappointment and hopelessness about the Eritrean activists that wasted many years on personal grudge. I am sure your beautiful daughter feels the same way. I cannot forget how excited she was to see you in Asmara after independence and how grateful she was to God thinking of the good times ahead. I cannot forget her resentment of growing up without her father and the optimism about how wonderful life would be from there on. She knew about her suffering marching the journey of life without you till adult years but had no idea that it would turn into hell since the last 14 years of her being, for what you have been reduced into by the heartless sinners that call themselves leaders of the Eritrean people that you liberated. What did you do to be thrown in the gutters of confinement by the way? Would you please wake up for a moment to tell your story for there is no story available from the causes of your suffering? Can you do that Solo, at least try to do it for the sake of veracity?
I feel sorry for your kids and your mother who passed without a chance of visiting you in your cage. I feel sorry imagining the extent of suffering you sustained for no reason other than the president's egoist and destructive mind that will be responsible for his eternal suffering in hell.  I wish I could tell you in person about the significant contribution of your life to my spiritual development, my brother; but your story has motivated me for more spiritual awakening like your challenge educated me an extremely important subject matter about communications engineering back in the optimistic days of our struggle for independence. You are free now and rest in peace with God, needless to say that your potent legacy will remain untouchable for eternity. Goodbye till we meet again!!