Ethiopia's list of banned activities
By Briana Duggan, CNN (CNN)Ethiopia has imposed severe regulations under a new six-month "state of emergency" as it faces unprecedented levels of unrest across the country, a first in the government's 25-year rule. The government says the state of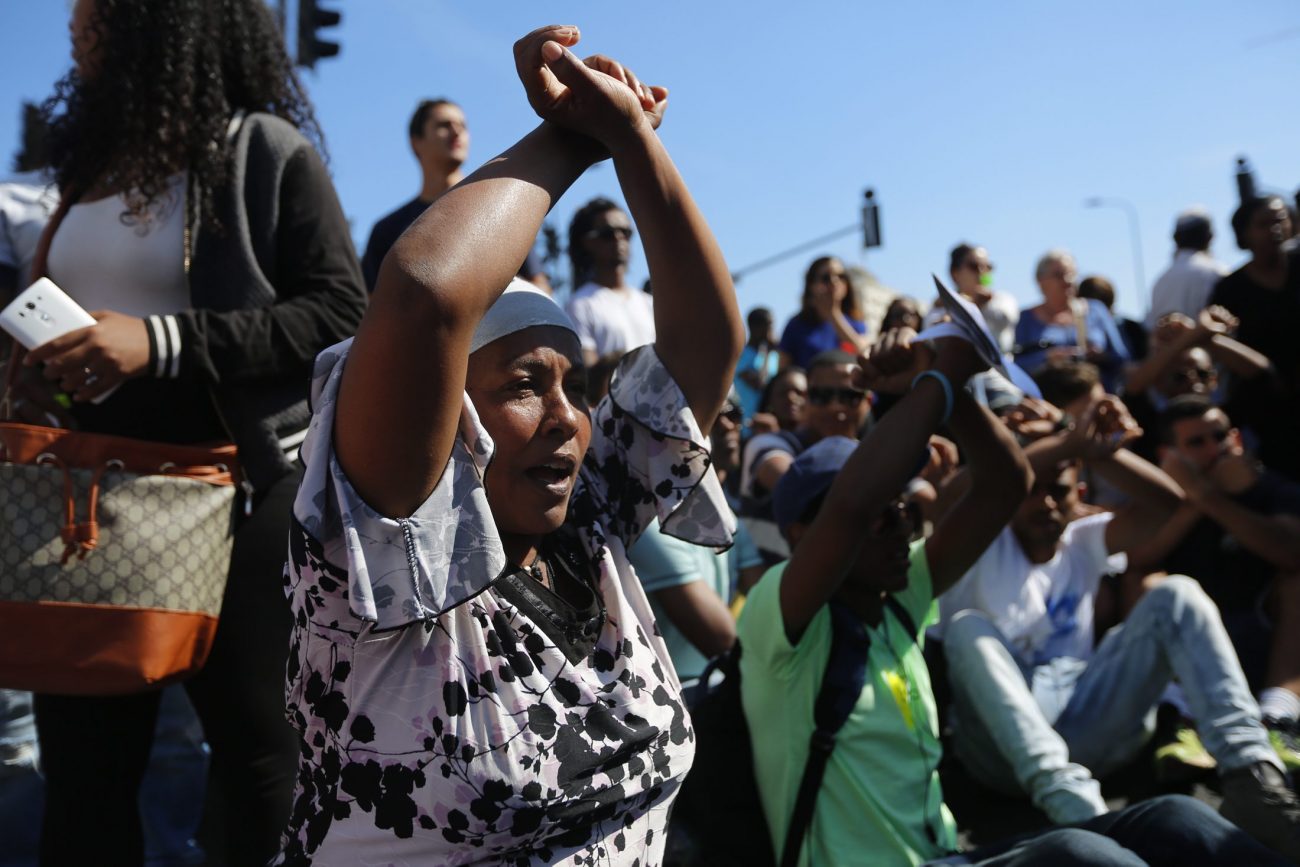 By Briana Duggan, CNN
(CNN)Ethiopia has imposed severe regulations under a new six-month "state of emergency" as it faces unprecedented levels of unrest across the country, a first in the government's 25-year rule.
The government says the state of emergency was put in place to prevent further loss of life and property, but many activists worry the new rules serve as a way to limit criticism and allow the government to use a heavy-handed approach to opposition.
The measures, announced October 16, cut across rights of communication and assembly, and have been criticized by human rights activists. Amnesty International said they "are so broad they threaten basic human rights that must not be curtailed."
In the last month, 1,000 people have been arrested, said a mayor of a town close to Addis Ababa, according to state-affiliated media outlet FBC.
Unrest began in Ethiopia as two of the country's largest ethnic groups, the Oromo and Amhara, demonstrated against sustained marginalization.
The tension hit a peak earlier this month, when at least 52 people were killed in a stampede at a religious festival in the Oromo-dominated area of Bishoftu. The government disputed opposition reports that police fired live rounds into the crowd, saying all deaths stemmed from a stampede caused by "troublemakers."
These are some things that are now illegal in Ethiopia:
Posting on social media
The new rules ban the use of social media, mobile devices or any means of communication to send messages the government deems will "create chaos, suspicion or discord among people."
While the Internet and social media have often been blocked across the country throughout the unrest, people within Oromia have used social media during the protests to share videos and coordinate activities, and discuss new information.
Crossing wrists above one's head
In what has become a symbol of solidarity with the Oromo people, crossing wrists above one's head as if in handcuffs is now banned in the country.
The symbol became internationally recognizable after Olympic silver medalist Feyisa Lilesa made the gesture while crossing the finish line at the Rio Olympics.
Diplomatic travel
Diplomats are prohibited from traveling more than 40 kilometers outside the capital Addis Ababa without authorization.
Addis Ababa is home to many international organizations, including the African Union, United Nations offices and embassies.
Curfew
After a series of attacks on foreign-owned firms, including a textile firm and a cement factory, the government has enforced a 6 p.m. to 6 a.m. curfew around "economic pillars, infrastructural projects and investments."
Ethiopia has touted itself as a site of foreign investment and boasted of double-digit economic growth, growth that advocates say has not spread equally across the population.
Watching 'terrorist media'
Foreign-based television stations, Ethiopia Satellite Television and Oromia Media Network, were forbidden after being defined by the government as "terrorist organizations."
Ethiopia ranks low on the World Press Freedom Index (at 142 out of 180 nations) for "using terrorism charges to silence the media."
"Government continually uses the 'terrorism' narrative to stifle independent voices, as many of the dozens of journalists, opposition politicians, and activists convicted under the anti-terrorism law can attest to," said Felix Horne Ethiopia, senior researcher at Human Rights Watch. "Too often those that are associated with the 'opposition' are labeled as 'terrorists.'"