Eritrean military bands won't be visiting Winnipeg
Performers criticized for military fundraising By: Carol Sanders For years, major Canadian cities have hosted Eritrean military bands that raised funds for a regime hundreds of thousands have fled. This summer, they're not coming, after human rights advocates in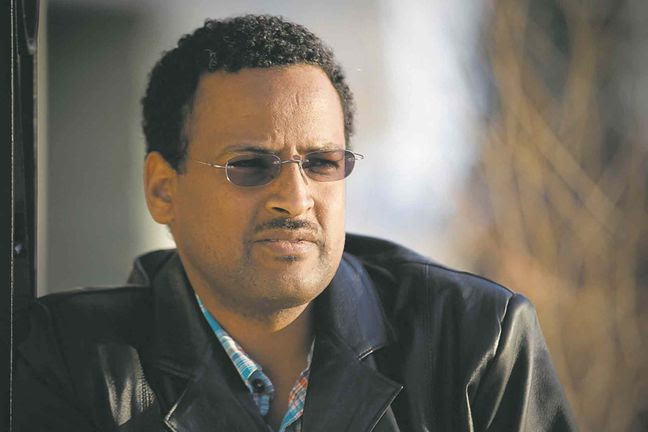 Performers criticized for military fundraising
For years, major Canadian cities have hosted Eritrean military bands that raised funds for a regime hundreds of thousands have fled.
This summer, they're not coming, after human rights advocates in Winnipeg complained to Citizenship and Immigration Canada.
"We can't be sure if this is because the government responded to our request, but it's a good sign if they're not coming this year," said Daniel Awshek with the Eritrean-Canadian Human Rights Group of Manitoba.
"We've consistently been asking the federal government — Citizenship and Immigration Canada and Canada Border Services Agency — not to let these people come here," said Awshek. "Their only purpose is to do military fundraising and they divide the community," he said. There are an estimated 3,000 Eritrean-Canadians in Winnipeg. Many are refugees.
On 
May 16
, Winnipeg human rights lawyer David Matas and members of the Eritrean-Canadian Human Rights Group of Manitoba met with Immigration Minister Chris Alexander. They asked him not to grant visitor visas to those raising funds for the regime that's been called the North Korea of Africa.
They said the Eritrean government's supporters are inadmissible because of human rights abuses and international sanctions. Canada has endorsed UN sanctions against the Eritrean regime for its arming of Somali terrorists. Members of the Eritrean People's Liberation Front are barred from entering Canada.
Foreign Affairs has warned Eritrean expatriates in Canada against giving money to the regime for military purposes and last year kicked out the Eritrean consul for collecting a two per cent tax from Canadians to fund it.
To circumvent those sanctions, the Eritrean government has held fundraisers across North America that are billed as cultural events, a UN monitoring group report said.
The Walta Cultural Group, a military band from Eritrea, has visited Winnipeg in previous summers with a member of the banned Eritrean People's Liberation Front. When Awshek's group complained at the time to Canada's Border Services Agency about their presence, nothing happened.
At the meeting with the federal minister in May, the Manitoba human rights group's representatives provided the names of 67 Eritreans who shouldn't be allowed into Canada, including three who've been allowed visitors visas in the past.
This summer, no visiting performers from Eritrea are scheduled to play at Festival Eritrea Toronto today or at the Eritrean festival in Winnipeg on 
Aug. 16
.
"That is at least some progress," said Matas. "Sometimes no news is news."
Eritrean festival organizers in Winnipeg — the Eritrean Community of Manitoba Inc. — did not respond to a request for comment.
Republished from the Winnipeg Free Press print edition August 2, 2014 A8