Eritrean Global Solidarity (EGS) Press Release
Press Release Eritrean Global Solidarity (EGS) for Human Right, Justice and Democracy will be conducting a one day Symposium followed by a panel discussion on March 8, 2014 in metro Washington DC on the general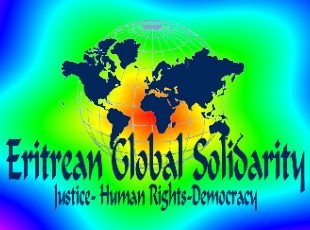 Press Release
Eritrean Global Solidarity (EGS) for Human Right, Justice and Democracy will be conducting a one day Symposium followed by a panel discussion on March 8, 2014 in metro Washington DC on the general theme of: Exploring Possible Scenarios for Eritrean Transition to Democracy.
The Symposium deliberations will be on the following critical issues:
a)  Developing a strategy- a road map and a comparative analysis for pre-transition period
b)  Framing the political and judicial structure of the transition period;
c)   The Role of Eritrean Societies and all stakeholders throughout the stages of the transition periods,
d)   The Mechanics of the government and good neighborliness post transition period,
Due to space availability the symposium is by invitation only. The documents presented in the symposium will be posted on EGS website in the shortest time possible.
March 2, 2014