Eritrean community stunned by slaying
A 34-year-old woman's death late Monday night has left members of Winnipeg's Eritrean community stunned. Emergency officials rushed to a suite at Palmer House, at 372 Assiniboine Ave., at about 10:10 p.m., Monday after an assault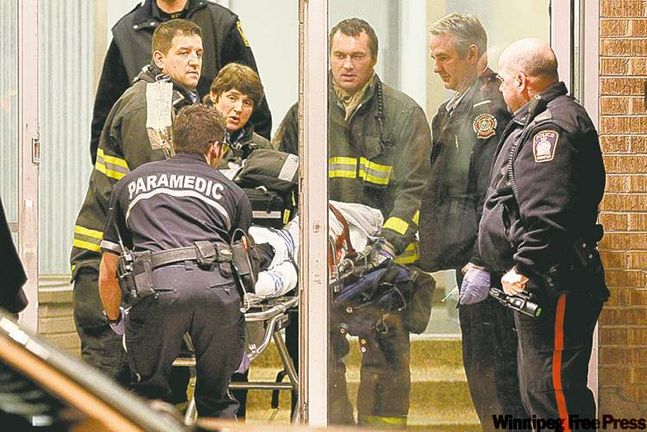 A 34-year-old woman's death late Monday night has left members of Winnipeg's Eritrean community stunned.
Emergency officials rushed to a suite at Palmer House, at 372 Assiniboine Ave., at about 10:10 p.m., Monday after an assault was reported. The woman was taken by ambulance in critical condition and was declared dead at the hospital.
Police said she died because of severe upper-body injuries. Her death is the city's first homicide of the year.
No arrests had been announced Tuesday by police, but officers had taken a man into custody Monday night.
People who knew the victim identified her as Alche Kidane.
"I was just shocked when I heard," said Ghirmay Yeibio, president of Community of Eritrean Canadians in Manitoba, who sponsored Kidane and her husband through Welcome Place.
"When an immigrant comes to Canada and a death like this, it's so tragic, it's a disaster, it's a big tragedy."
Kidane arrived in Winnipeg in August 2011, after she and her husband made their way from Khartoum, Sudan.
The couple moved into a suite at the Assiniboine Avenue apartment after their arrival in Canada.
She was sponsored by a cousin who had begun the process in 2008.
Lambros Kyriakakos, president of Eritrean Community In Winnipeg Inc., said members of the community came together to mark the woman's death. Tuesday night, people crowded into the centre at Hargrave Street and Ellice Avenue to offer support to the victim's family members.
"Something very tragic has happened," Kyriakakos said earlier Tuesday. "We're trying to support the victim and her family."
A family member of the woman declined comment Tuesday night, but said the family wants Kidane's body sent back home to Eritrea.
A neighbour in Palmer House said police officers were sitting in the hall outside a suite on the third floor Tuesday afternoon.
"Homicide is currently interviewing several witnesses, several people that live in that area to determine why this would occur, if the person resided at that location," said Winnipeg Police Service spokesman Const. Jeffrey Norman.
Anyone with information on the incident is asked to contact investigators at 986-6508 or Crime Stoppers at 786-TIPS (8477).
— With files from Gabrielle Giroday
Winnipeg Free Press