Eritrea: 18 years later, father finds lost son
18 years had passed since Michael last communicated with his family. He wanted to locate his only son and be reunited again. Nearly two decades since being separated, that long-impossible dream came true. ''No words can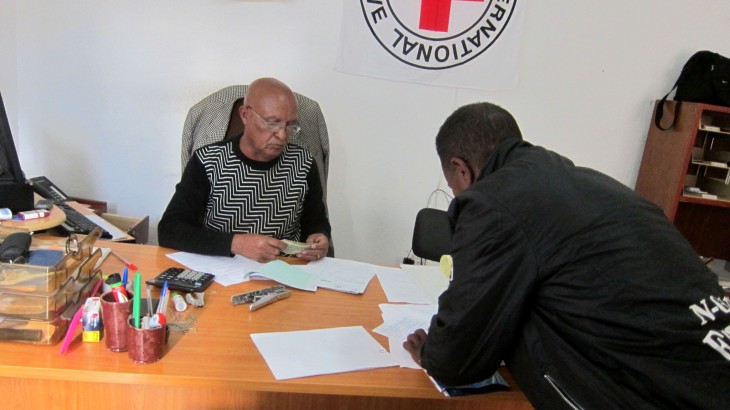 18 years had passed since Michael last communicated with his family. He wanted to locate his only son and be reunited again. Nearly two decades since being separated, that long-impossible dream came true.
"No words can express my happiness. I am born again," Michael said after a connection was made with the help of the International Committee of the Red Cross and its family tracing services.
Shortly after Michael arrived in Eritrea in 1999 for a short visit, the war between Eritrea and Ethiopia broke out. The border closed, and Michael could no longer return to his family. In the many years since, he tried repeatedly to find information about his son and have him come live in Asmara, Eritrea's capital, with him. But nothing seemed to work.
It was only when he came to the ICRC for assistance to find his family in August 2016 that progress was made. The ICRC team that tracks down separated family members located Michael's son, Amanuel, who was living in Australia.
Although Michael has known about the Red Cross since his childhood, when his school had a football team called "Red Cross," he only recently learned about its family tracing program.
"I am very grateful for what ICRC did," Michael said. "Not only did you bring news from my son but you also helped me in getting my university documents from Ethiopia, which was very important for me to pursue my higher education, which had always been my biggest dream ."
The father and son haven't yet seen each other, but keep in contact through letters.
An ICRC official said the process took more than 18 months of hard work to locate the family.
"Nothing is more pleasing to bring hope to a person whose only dream in life is to get information about his or her family members," said one of the ICRC team members involved in the family reunification.
Source: www.icrc.org