EMDHR Press Statement EMDHR Mourns the Loss of Eritreans in the Lampedusa Tragedy
EMDHR Press Statement  EMDHR Mourns the Loss of Eritreans in the Lampedusa Tragedy The Eritrean Movement for Democracy and Human Rights (EMDHR) in South Africa expresses its shock and profound sorrow at the loss of hundreds of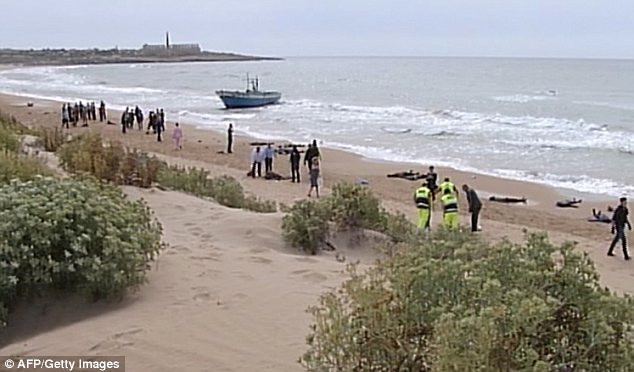 EMDHR Press Statement
 EMDHR Mourns the Loss of Eritreans in the Lampedusa Tragedy
The Eritrean Movement for Democracy and Human Rights (EMDHR) in South Africa expresses its shock and profound sorrow at the loss of hundreds of our Eritrean citizens in the Lampedusa tragedy on 2nd of October 2013. On behalf of all our members we convey our deepest sympathy to their families and the Eritrean people in general. Today, in this yet another horrifying catastrophe, we mourn our bright and innocent brothers, sisters, sons, daughters, parents, and friends. It is heart breaking to know that after all what they had to go through to get to safety, they could still slip into the dark seas with just one last soft groan and gasp, few hundred meters off their destination.  We are all dejected and angry. Why?
While we commend the Italian coast guards for saving the lives of some, we are outraged by the appalling conditions under which they were forced to sail. We encourage the Italian authorities and humanitarian agencies to intensify their efforts to care and protect the lives of the survivors and continue to search for the bodies of the missing victims. We also call at the European Union to create a humanitarian corridor that can stop and at least minimize the human cost of such perilous journeys. Furthermore, the international community should take responsibility for keeping silent while our citizens are being persecuted and facing gross violation of their fundamental rights and injustice from the Eritrean criminal regime that has no respect for rule of law and human dignity. We warn the world this is not the first Eritrean tragedy and it won't be the last one unless the root cause of the Eritrean mass exodus is dealt with.
The world at large is mourning with us and Italy has declared a national day of mourning for Eritrean victims. We are outraged and appalled by the lack of even acknowledgement of this national disaster by the Eritrean regime which demonstrates its utter disregard for Eritrean lives and basic decency. We call upon all Eritreans to express their outrage at the loss of innocent Eritrean life and condemn the behaviour of the regime and its supporters. We shall never normalize Eritrean tragedies and we must refuse to accept such fate and destiny. We can forge a new destiny and a better one for ourselves.
May their innocent souls rest in eternal peace and may their loved ones get the strength to pull through.
Eritrean Movement for Democracy and Human Rights (EMDHR)
04 October 2013
South Africa