EAST AFRICA'S ACADEMIC SITUATION
By Fetsum Abraham Confession: In my last article I promised to write on APARTHEID in the Eritrean school system. I am working on it but until, here is something for you to really think about. The situation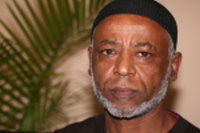 By Fetsum Abraham
Confession: In my last article I promised to write on APARTHEID in the Eritrean school system. I am working on it but until, here is something for you to really think about.
The situation of Eritrean Education is so surprising, I have been researching on where we stand as a society in the areas of higher education and freedom compared to all African countries and specially those in our region. The research says the following:
Africa South of the Sahara Universities on the INTERNET:
Guess who is absent in this list of countries south of the Sahara. All the countries In our region (Djibouti, Sudan, Ethiopia, Somalia, Kenya, Uganda, Rwanda, Burundi and Tanzania) have known universities on the INTERNET, whatever this means except Eritrea. Adding the Northern Sahara countries (Egypt, Morrocco, Tunisia, Algeria, Libya, Western Sahara, Chad, Central African Republic, etc) .into this list would prove that all African countries have accredited universities except Eritrea. Had Asmara University been alive, we would have seen the name of our country in this list.
"
"East African Ranking of Universities:  Thursday, 01 November 2012
Six Kenyan Universities have been ranked among the top 10 institutions of higher learning in the East African region. According to a research carried out by CPS International Company, the ranking was based on the usage of ICT in the university. Makerere University of Business School from Uganda emerged number one, followed by Strathmore University from Kenya, while, Busitema University from Uganda was ran."
Comment: While East Africans are competing in higher education, poor Eritreans are on the run from their pain on the butt country that offers nothing except misery. Yet, the Diaspora is still confused about the only solution, which is unity.
What else is going on in our region when it comes to education?
One source says the following:
East African countries mathematics program
Programme Co-ordinators
ADMINISTRATION
The network has overall coordinator who is head of the department of the coordinating office.
The coordinating office rotates among the department after every three years.
From 2002 to 2004 the coordinating office was University of Dar es Salaam and overall coordinator was Dr. Christian B. Alphonce.
From 2004 to 2007 the coordinating office was University Nairobi and overall coordinator was Prof. John Owino.
From 2007 to 2009 the coordinating office, University of Makerere and overall coordinator Dr. John Mango.
COORDINATORS
Each department has coordinator to assist the head on daily activities of EAUMP. The current EAUMP coordinators are:
Dr. Juma Kasozi – Makerere University
Dr. Sylvester Rugeihyamu – University of Dar es Salaam.
Comment: East Africans are going to higher educational institutions in their respective countries and are even organized to the point of developing a common educational curriculum for their students. In this information, we see that Kenya, Uganda and Tanzania at least have achieved a common curriculum in mathematics so far with a potential for others in the region to follow, of course except Eritrea.
My question: If higher education was not a threat to all other dictators and those in our region in particular, why did the Eritrean government choose to deny the people the chance of learning in colleges and universities and why did it destroy the only university it inherited from our colonizers?
Another source of information teaches the following:
 The Inter University Council For East Africa
The IUCEA membership
"Becoming a Member
The IUCEA membership currently stands at 86 public and private Universities and University Colleges distributed within the five East African Countries of Kenya, Tanzania, Uganda, Rwanda and Burundi. The membership is constantly increasing as new universities get admitted.
The East African Community's five member countries have inched closer to harmonising and standardizing their university education systems, potentially boosting student access and mobility. But the improvements will require major changes to individual countries' education systems.
The IUCEA has issued new quality guidelines to be adopted by higher education regulators in Kenya, Tanzania and Uganda. The guidelines will be used as criteria for institutions achieving university status, ensuring students leave campuses with skills that can help them compete for jobs anywhere in the region and beyond."
Comment: In brief, at least five East African countries are uniting their educational systems under one common curriculum: 86 public and private universities in the five countries means an average of at least 17.2 universities per country. Can you see the difference between their situation and ours from this reality?
What is interesting is that students are allowed to move around those countries and will even be able to attend courses in those countries that would be accredited towards their graduation at home. What the East Africans are trying is making it possible for students to expand their scopes through exchange programs equivalent to what is happening here in the west (between students in the US and Europe).
Of all the stuff I researched, the following development magnetized me more:
"East African Community Students' Union (EACSU)
Speech by Hon. Minister of EAC Affairs on East African Community Students' Union (EACSU) Executive Committee meeting
SFB, Mburabuturo Campus 20th December, 2009
Rector SFB,
Students and delegates from EAC Partner States,
Distinguished guest;
Ladies and Gentlemen;
On behalf of the Government of Rwanda, I am greatly honored to welcome you all in Rwanda and in particular at the School of Finance and Banking in such event that brought together students from East African countries of Uganda, Tanzania, Kenya, Burundi and Rwanda under East African Community Students' Union (EACSU).
Indeed, it is a good initiative from students of the East African Universities to join efforts to and root out strategies on how their fellow students can be fully involved in fostering cooperation and helping member states to attain full integration.
I am very confident that with the consorted efforts and cooperation of the young generation from the East African Universities that are gathered here, member countries can achieve more than they expect from the East African Community."
Comment: Of course you can read the entire document from the Net if you want but the five East African countries have a Students Union where they can together resolve academic issues in their countries and the region overall. We are talking about student leaders from the five countries freely moving around to conduct their conferences turn by turn without government involvement. You must have a school and freedom first of course before you make a student union. This has become an Eritrean dream instead of reality thanks to the visionless parasites of the society.
Further; the leaders of the university students union of the five countries openly discuss politics with each other on the common goal of democratizing their countries> Check this out:
"As you may be aware, the future of Africa and EAC in particular lies within our youth which has a pivotal role to play in the struggle of building a united, democratic and developmental community. So, to succeed this dream, it is therefore important to enhance the awareness and mobilize the youth to take their rightful places in the affairs of the community."
Comment: The focus of other African kids has become higher education and the political objective, DEMOCRACY and FREEDOM. Ours, however, has become refugee life and pulling each other down.
Conclusion:
As an Eritrean, I feel the pressure of IGNORANCE as STATE POLICY and understand how far behind we have become educationally and politically. It is in this critical situation that people in the resistance could not yet unite and work together. Our youth is not only behind academically but has so far failed to understand the process of democracy and unity all together. They are struggling to do something but they do not know what and their arrogant and selfish leaders do not want to involve highly educated Eritrean to mediate between the feuding groups in the resistance. Other societies collect any intellectual substance around to develop themselves and the leaders of the Diaspora resistance are working hard to avoid this, entrapped in their little autocratic ambitions to dictate the people in future Eritrea. They keep on feuding for nothing and pull each other down at the expense of the people. Can you make sense out of the TESHAMO room division, for instance? This was not even about power but a chat room for people who suffer the same problems. Where is the beef and how are you going to make it like this?
Try to learn what the East Africans are doing together by respecting opinion differences and getting a solution out of them rather than choking each other for ego and personal reasons if you want to save your nation before it gets too late. The answer is nothing but unconditional unity folks and you need to work on this rather than wasting your life searching for a solution when it is right there in your face. UNITE!!UNITE