Dramatic photos show refugees fleeing Libya being rescued at sea
Startling images have emerged of refugees being rescued off the coast of Libya, showing what has become an everyday occurrence in the southern Mediterranean Sea over the past three years. Photographs show Italian rescuers coming to
Startling images have emerged of refugees being rescued off the coast of Libya, showing what has become an everyday occurrence in the southern Mediterranean Sea over the past three years.
Photographs show Italian rescuers coming to the aid of asylum seekers on a smuggling boat that was so overcrowded that several had been forced to dangle their legs over the side. During the commotion of the rescue, some leapt into the water to reach safety.
The images were taken during the rescue on Monday of approximately 3,000 people, many from Eritrea and Somalia, who had set off in about 20 wooden fishing boats a few hours earlier.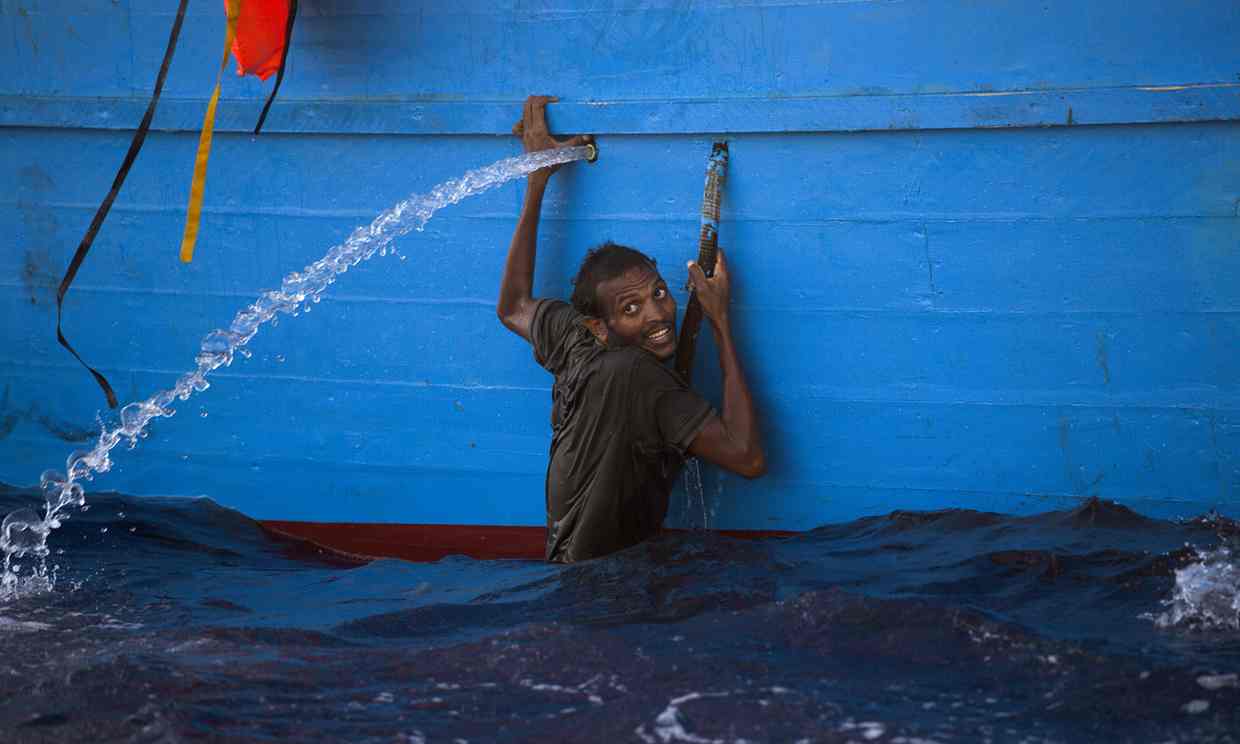 The scenes highlight the dangerous tactics of Libyan smugglers, who put so many people on each repurposed fishing trawler that it is highly unlikely the migrants will reach Italy without being rescued by the charity boats and military missions operating in the area.
While the numbers migrating between Turkey and Greece has fallen substantially since March, after the completion of an agreement between the EU and Turkey, crossings between Libya and Italy remain at near-record levels. More than 100,000 people have left north Africa for Italy so far this year, on a par with last year's rate, and only slightly less than the record figures in 2014.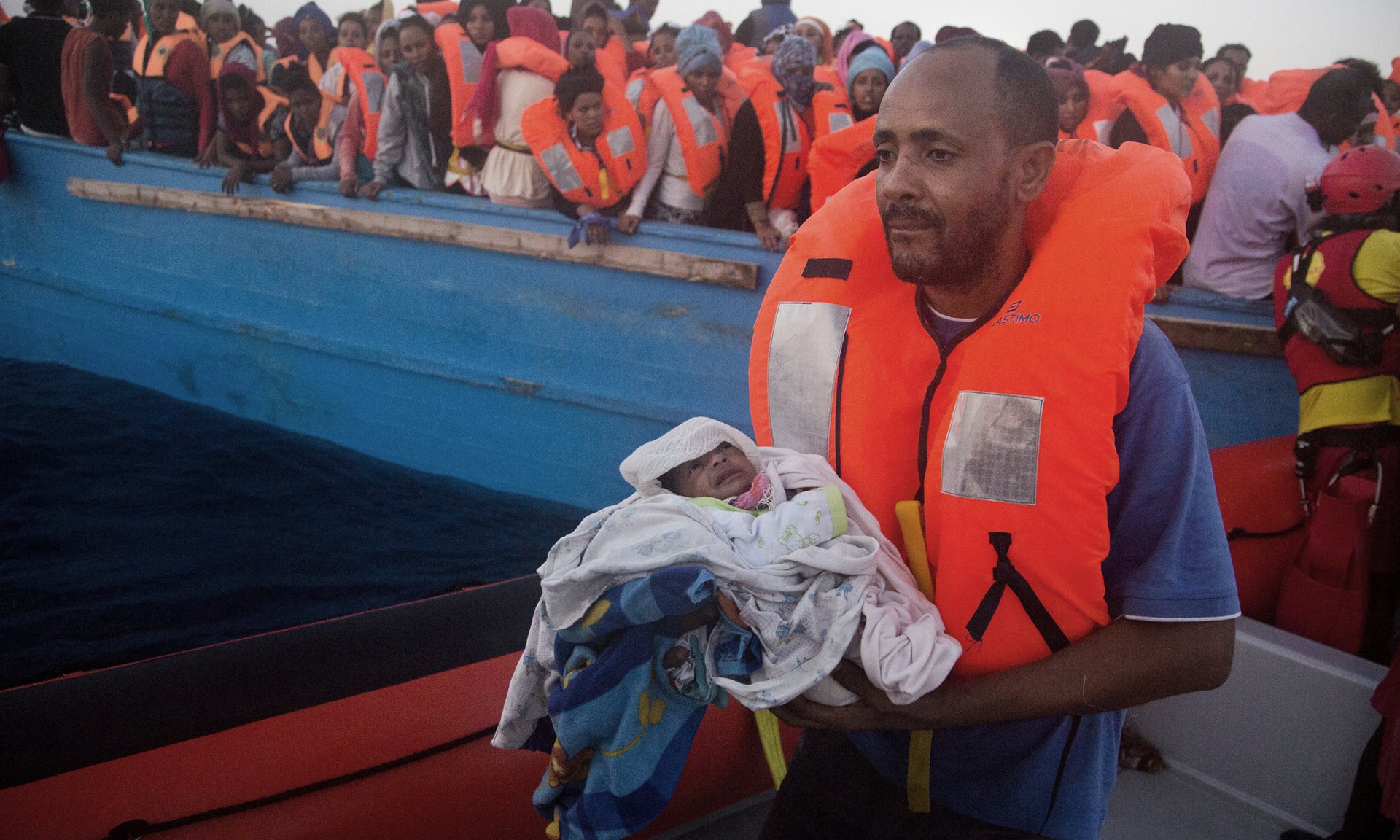 Most of the migrants this year are fleeing war and poverty in Nigeria and Ivory Coast, or dictatorships in Eritrea and Gambia. Others are migrant workers who hoped to make a living in Libya, but were forced to flee the country due to the civil war there, and the ensuing breakdown of law and order.
Migrants in Libya often work in conditions that amount to slave labour. Others are kidnapped for ransom, and many are tortured. In a recent interview on a Mediterranean rescue ship, aid workers from Médecins Sans Frontières said the wounds that migrants bore were often indescribable.
"You can have the biggest imagination in the world, and you can't imagine the kind of violence they've been subjected to," Paola Mazzoni, an MSF doctor, said in June.
Without the money for a plane ticket home, thousands opt to make for Europe instead of journeying back through the Sahara to their countries of origin, in a deadly desert trek that is considered even more dangerous than the voyage across the Mediterranean.
Since 2014, charities such as MSF, the Migrant Offshore Aid Station and Save the Children – as well as anti-smuggling missions run by European navies – have attempted to rescue those risking the sea journey. Critics say they are encouraging more migrants to make the journey – but when rescues were suspended in early 2015, more migrants left Libya than ever before, and more migrants drowned.
This month, an MSF boat was attacked and raided by the Libyan navy for reasons that remain unclear.
The Guardian