To Assenna Readers
Can the following happen in our dear Eritrea? If you say NO, then you are NOT in Africa, with the exception of one or two.  If, on the other hand, you say YES, welcome to the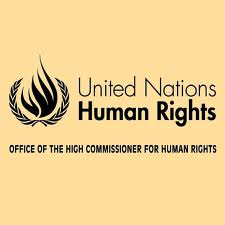 Can the following happen in our dear Eritrea? If you say NO, then you are NOT in Africa, with the exception of one or two.  If, on the other hand, you say YES, welcome to the reality of Eritrea – far, far, far away from the Eritrea that you knew, admired and loved.
Subject: Burundi orders UN to close Human rights office in Bujumbura, by Africanews, Dec 6, 2018                 [www.alleastafrica.com]
Commentary, 7 Dec 2018
LET US BE HONEST.                                                                                                                                                               What did the UN Human Rights Organization accomplish for the benefit of the Burundi people? For that matter, what did the ordinary Black African People in totality ever gained anything tangible from the so-called Human Rights Organization?
LET US BE HONEST                                                                                                                                                                     Those mushrooming international organizations were NEVER created for the benefit of the Poor, Backward, Black African People. True, the African Head of States and educated elites may have gained from those organizations in terms of employment and other benefits. But that is a far cry from saying that UN Organizations is of any benefit to the honest, poor, wretched, backward Black African People.
Africa will continue to be the RICH LAND for modern, slick, colonial powers and their partners of indigenous enablers in high places as well as bystanders with Doctor of Philosophy Degree from colonial universities. The rest  — the innocent, poor African – will keep on going in slow agony to 'liberation'  in six-feet (6ft) deep down in the ground. THE END
—————————————————————
PostScript:                                                                                                                                                                                    By the way, at the end of the charade: a) the UN Human Rights building will NOT be demolished;  b) agreements will be reached that makes the Actors happy; and  c) the ordinary people in Bujumbura will keep on existing, without hope nor ambition,  from day to day,  until they get their freedom six feet down under the ground. C'est la vie!