Chinese group to pay $80m-plus for Chalice's Eritrean gold project
By: Matthew Hill TORONTO (miningweekly.com) – Toronto- and Australia-listed Chalice Gold late on Tuesday said it agreed to sell its 60% stake in the Zara gold project in Eritrea to China SFECO Group, a subsidiary of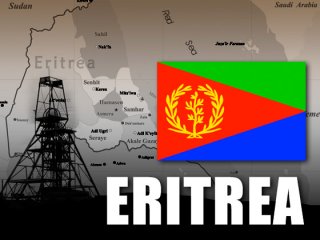 By: Matthew Hill
TORONTO (miningweekly.com) – Toronto- and Australia-listed Chalice Gold late on Tuesday said it agreed to sell its 60% stake in the Zara gold project in Eritrea to China SFECO Group, a subsidiary of Shanghai Construction Group, for as much as $100-million.
The deal is subject to a due diligence by the State-owned group, to be completed by March 12, Chalice said.
The news sent the Perth-based firm's shares down 17% on the TSX to close at $0.28 apiece, after having jumped earlier this month when the company said it was in talks to sell Zara.
China SFECO will pay $80-million for Chalice's share of the mineral resource at the Koka gold deposit, and not more than$20-million for the balance of the area falling within the Zara project.
The deal is subject to approval from Chalice shareholders, SFECO clearing regulatory hurdles in China, as well as other conditions.
Chalice also said it agreed not to solicit or be involved in talks concerning the sale of its shares in Zara until completion of SFECO's due diligence.
However, the company said the agreement was subject to a "carve out" allowing Chalice's directors to discharge their fiduciary and statutory duties where there is a superior proposal.
The Perth-based company owns a 60% stake in the Zara project, which includes the Koka deposit that has an 840 000 oz gold resource.
The company earlier this year agreed to sell a 30% stake in Zara to the Eritrean government for $32-million. The State-owned miner Enamco also gets a 10% free carried interest.
The UN last week handed down further sanctions to Eritrea's government, which other African States accuse of assisting the militant antigovernment al Shabaab movement, in Somalia, which the country has denied.
The sanctions, watered down from the harsher ones Gabon and Nigeria first proposed in a draft resolution in October, expanded two-year-old asset-freezing measures and a travel ban on Eritrean individuals and entities, and required countries to make their companies involved in mining in Eritrea exercise "vigilance" to ensure funds from the sector are not used to destabilise the region.
The steps passed two years ago also included an arms embargo.
Chalice said it would still own other Eritrean prospects following the sale of Zara, including a land package immediately north of Toronto-listed peer Nevsun Resource's Bisha mine.
Edited by: Creamer Media Reporter
MiningWeekly