Chalice puts Eritrea gold project on chopping block
By: Matthew Hill TORONTO (miningweekly.com) – TSX- and ASX-quoted Chalice Gold Mines said on Monday it signed a nonbinding agreement to sell its Zara project in Eritrea, the East African State that the UN slapped with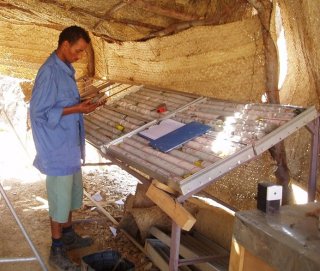 By: Matthew Hill
TORONTO (miningweekly.com) – TSX- and ASX-quoted Chalice Gold Mines said on Monday it signed a nonbinding agreement to sell its Zara project in Eritrea, the East African State that the UN slapped with further sanctions last week.
The junior did not disclose the name of the potential acquirer, saying the proposal is nonbinding and incomplete, and that a deal might not eventuate.
Chalice said it expected to be able to report "further developments" in the next two weeks.
The Perth-based company owns a 60% stake in the Zara project, which includes the Koka deposit that has a 840 000 oz gold resource. The government owns the rest.
The company also owns other exploration properties nearby competitor Nevsun's Bisha mine.
The UN last week handed down further sanctions to Eritrea's dictatorial government, which other African States accuse of assisting the militant antigovernment al Shabaab movement, in Somalia, which the country has denied.
The sanctions, watered down from the harsher ones Gabon and Nigeria first proposed in a draft resolution in October, expanded two-year-old asset-freezing measures and a travel ban on Eritrean individuals and entities, and required countries to make their companies involved in mining in Eritrea exercise "vigilance" to ensure funds from the sector are not used to destabilise the region.
The steps passed two years ago also included an arms embargo.
TSX-listed Nevsun said no direct impacts on its Bisha mine would result.
The company said in November it was looking to buy advanced-stage copper-gold projects in the Americas, Europe or Africa.
Nevsun wanted to pick up an additional project that had "some kind of economic assessment, either a PEA [preliminary economic assessment] or greater", the company said.
Chalice fits those conditions well, having completed a feasibility study on Koka earlier this year that foresaw average production of around 104 000 oz/y of gold for a seven-year mine life.
The government last month reached a mining agreement with the company to build Zara.
Shares in the company rose 4.7% on the TSX to end the day at C$0.335 , valuing Chalice at C$83.7-million.
Mining Weekly.com