Burundi, Eritrea, East Timor top global hunger index
LONDON (Thomson Reuters Foundation) - Sixteen countries have alarming levels of hunger, with Burundi the worst affected, according to an annual index released on Monday which also reveals that 2 billion people worldwide suffer from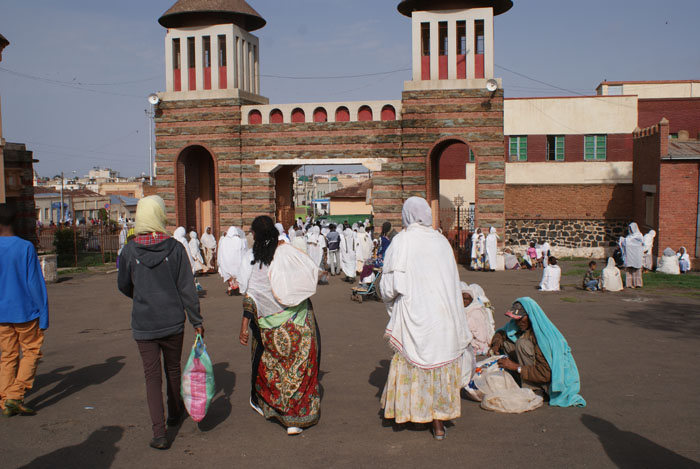 LONDON (Thomson Reuters Foundation) – Sixteen countries have alarming levels of hunger, with Burundi the worst affected, according to an annual index released on Monday which also reveals that 2 billion people worldwide suffer from "hidden hunger".
Hidden hunger, which is a lack of vitamins and minerals, weakens the immune system, stunts physical and intellectual growth, and can lead to death.
Burundi, which tops the Global Hunger Index for the third year in a row, is followed by Eritrea, East Timor and Comoros.
Some 805 million people around the world are still chronically undernourished, according to the report, despite progress in combating hunger – three years ago, the index recorded 26 countries with "alarming" or "extremely alarming" hunger levels.
South Asia and Sub-Saharan Africa face the highest levels of hunger.
Countries showing the largest improvement since 1990 include Angola, Bangladesh, Cambodia, Chad, Ghana, Malawi, Niger, Rwanda, Thailand and Vietnam.
The report said hidden hunger not only affects the well-being of individuals, but also has economic impacts, including lost productivity, persistent poverty, and reduced gross domestic product in many developing countries.
"Particularly in countries facing a high burden of malnutrition, hidden hunger goes hand in hand with other forms of malnutrition and cannot be addressed in isolation," said Bärbel Dieckmann, president of German aid agency Welthungerhilfe.
"In the long-term, people cannot break out of the vicious cycle of poverty and malnutrition without being granted the basic right to nutritious food," he said in a statement.
The index, now in its ninth year, combines three indicators – the proportion of the population that is undernourished, the proportion of young children who are underweight and the mortality rate for under-fives.
Among its recommendations, the report calls for an increase in numbers of nutrition and health experts, improved access to local markets and the development of local food processing facilities.
The report, compiled by the International Food Policy Research Institute, Welthungerhilfe, and Concern Worldwide is released ahead of World Food Day on October 16.
It comes a week after the Food and Agriculture Organization announced world food prices had hit a four-year low following a record high forecast for global wheat production in 2014.
(Reporting By Kieran Guilbert. Editing by Emma Batha.)