Brig. Gen. Musa Raba The Fair-Weather Friend of the G15
Assenna.Com Commentary Brig. Gen. Musa Rab'A passed away on 14 Aug 2017 at the age of 70. During the time of his death he was serving as Chief of Staff of the Ministry of Defence Eastern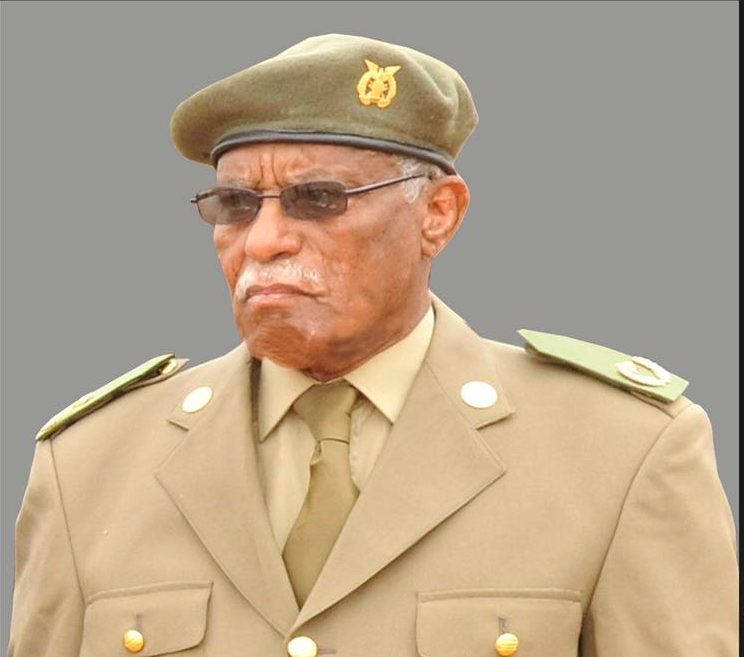 Assenna.Com Commentary
Brig. Gen. Musa Rab'A passed away on 14 Aug 2017 at the age of 70. During the time of his death he was serving as Chief of Staff of the Ministry of Defence Eastern Command.  Government media stated that Musa diligently served his country and people of Eritrea until the time of his death.  It is to be remembered that he also served as regional administrator and Eritrean Police Chief.  However, Eritreans know that Musa Raba has another story which he took to his grave.
Musa Raba was there when a schism emerged within the leadership of the PFDJ in 2001.  Musa, with 15 members of the ruling People's Front for Democracy and Justice (PFDJ)'s Central Committee, and the National Assembly, including several generals and ministers, appealed to the President for internal party reform, the implementation of the 1997 constitution, and the holding of national elections.  It did not take him long to retract his support for reforms as soon as the president began to push back.  Following a brief period of public discussion, the dissidents, who came to be known as the G-15, were accused of being 'engaged in unlawful acts against the sovereignty and national security of the country'.  Those in Asmara were detained without access to lawyers or their families in September 2001.  Musa Raba survived the ordeal by changing his allegiance; he then became the Commander of the Eritrean Police Force.
Did Musa think he would live an honourable life after he betrayed Mahmoud Ahmed Sheriffo, Saleh Kekkia, Germano Nati,  Ogbe Abraha,  and the rest of the group who challenged the president to introduce reforms in 2001?  Musa committed an act of self-deception.   He simply proved to his companions that he was just a fair-weather friend to them.  He betrayed them in order to receive a little bit of spotlight and a few glimpses from his master.  In the process, rather strangely, he ended up betraying himself.  He must have known that betrayal is worse than death … that he had to deal with his conscience every day knowing his friends were rotting in jail.
Perhaps Musa did not have much conscience.   They say that betrayal is easy for men with no conscience.  Who knows whether his betrayal threw him down into deeper recesses of fear and doubt?  Anyway, for 16 years, although he lived a life of a government official, deep down he lived a life of a traitor.  His story became synonymous to dashed hopes and dreams, reversals, resignation, and most of all, duplicity.
Those who knew Musa well say that he did not have an exciting and inspiring life after he betrayed his friends.  One can surmise that he lived with loud noises in his mind; he could not step over the guilt, doubt, fear, shame, insecurity and heaviness of the past he carried around with him.
Now that Musa has passed away we can say that he is enjoying unanimity in the Martyrs' Cemetery.   What will he say when his graveyard companions ask him for updates?  Will he make a confession how he ruined his conscience by betraying his friends and how he ruined his life by living with that conscience?   Will he admit that he did not live his life as he saw fit; that he simply lived a life under his boss, for his boss, heart and soul – a life filled with humiliating experiences?
One wonders if Musa Raba had any thoughts about his former comrades on his death bed.   May his soul rest in peace.