Breaking News: Boat carrying more than 200 migrants capsizes near Italy, at least 9 dead
A migrant boat reportedly capsized between Sicily and Tunisia on Friday, leaving hundreds in the water. A boat carrying migrants reportedly capsized between Sicily and Tunisia on Friday, according to the Italian navy. Italy's national news agency ANSA reported spotting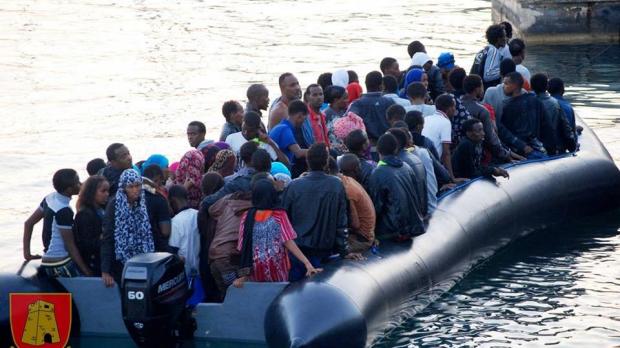 A migrant boat reportedly capsized between Sicily and Tunisia on Friday, leaving hundreds in the water.
A boat carrying migrants reportedly capsized between Sicily and Tunisia on Friday, according to the Italian navy.
Italy's national news agency ANSA reported spotting bodies, while a navy spokesman said, "There are at least 200 people in the sea and our helicopters are picking them up."
The Associated Press reported at least nine bodies had been recovered, citing the Italian navy. The navy rescued 221 people.
Italian ships and helicopters were at the scene helping with the rescue.
Local media suggested the boat was carrying Somali and Eritrean nationals.
The tragedy comes just a week after more than 300 people drowned carrying African migrants near the Italian island of Lampedusa. Only 155 survivors were rescued of the 500 in that accident.
The previous incident prompted theEuropean Union to call for extra resources to launch Mediterranean-wide search and rescue patrols.
On Tuesday, 400 people claiming to be Syrian and Palestinian refugees were saved off the Italian coast by a Danish and a Panamanian vessel when their boats ran into trouble.
Source: GlobalPost