Bob Geldof re-forms Band Aid to fight Ebola
London: Musician and philanthropist Sir Bob Geldof, who in 1984 inspired a generation of rock stars to record a charity single for Africa, will raise money to combat Ebola with a new version of the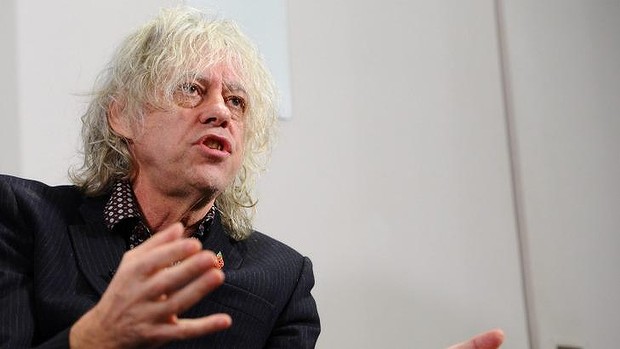 London: Musician and philanthropist Sir Bob Geldof, who in 1984 inspired a generation of rock stars to record a charity single for Africa, will raise money to combat Ebola with a new version of the song.
Geldof, frontman for Irish new wave band The Boomtown Rats, pulled together the Band Aid supergroup for Do They Know It's Christmas? three decades ago to help those affected by famine in Ethiopia.
Geldof confirmed at a conference in London that the song would be re-recorded.
Artists already signed up for the single include Bastille, U2 frontman Bono, Coldplay singer Chris Martin, Ed Sheeran, Elbow, Ellie Goulding, Emeli Sande, Foals, One Direction, Paloma Faith, Queen drummer Roger Taylor, Sinead O'Connor and Underworld.
They followed it up with Live Aid in 1985, a transatlantic concert that raised an estimated $US100 million for Ethiopia.
Ebola has killed 4950 people out of more than 13,000 infected since it broke out in West Africa earlier this year, according to the World Health Organisation, mostly in Sierra Leone, Liberia and Guinea.
Reuters
https://www.youtube.com/watch?v=hSVZq7qPj7U