All-Party Parliamentary Group on Eritrea holds third meeting – Focus
Thursday 8 September 2016 All-Party Parliamentary Group on Eritrea holds third meeting This week the third meeting of the All-Party Parliamentary Group on Eritrea was held in the Palace of Westminster. Chaired by Matthew Pennycook MP, the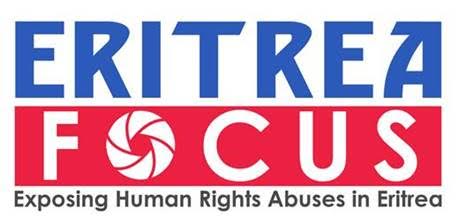 Thursday 8 September 2016
All-Party Parliamentary Group on Eritrea holds third meeting
This week the third meeting of the All-Party Parliamentary Group on Eritrea was held in the Palace of Westminster. Chaired by Matthew Pennycook MP, the meeting examined 'The economic impact of indefinite national service in Eritrea'.
Charlotte King, Senior Africa Analyst at the Economist Intelligence Unit, provided a briefing on the performance of the Eritrean economy over the last 30 years, before turning to the regime's current economic policies.
Professor Gaim Kibreab, Professor and Course Director of Refugee Studies at London South Bank University, spoke on the policy of indefinite national service, and the social and economic impact that this has on Eritreans.
Prof Kibreab told the APPG that national service had initially been a useful nation-building tool but was now largely responsible for turning Eritrea into the world's "fastest emptying nation". He said that Eritreans had always lived and worked in a fragile environment, but had evolved a coping strategy, with many family members pooling small incomes together. "It was not a comfortable life, but they managed to survive". Indefinite national service, he argued, has made this impossible for many.
Charlotte King warned that the much heralded 'mining boom' had failed to stimulate growth in other sectors, and that the profits created in the mining industry had not filtered down to the wider population. King went on to argue that "the economy remains hugely below its potential", and stressed that although at peace, Eritrea continues to operate a wartime economy.
Much of Eritrea's population lives below the poverty line and 80% depend on subsistence agriculture for their livelihoods. National service has resulted in many young people becoming unable to provide an income for their older relatives, and large numbers have left the country altogether. Both speakers agreed that the policy of indefinite national service is a failure that has led to the suffering of countless Eritreans, and an unbalanced, underperforming economy.
The meeting also discussed the damage done by the Eritrean regime's treatment of the private sector, which does not exist beyond the activities of independent market traders. This crowing out of private firms by state run business increases the government's control over all aspects of the economy, discourages foreign investment and stifles growth.
With a view to capitalise on this momentum, the APPG on Eritrea will hold another meeting in six weeks, with an exact date to be confirmed soon. Please contact Henry for more information, on info@eritreaappg.co.uk.
Child refugees arriving into Italy and Greece are becoming trapped in "cycles of abuse"
This month there has been repeated coverage of unaccompanied minors being sexually abused and extorted in Greece and Italy. Charities working on the ground have claimed that children have been abused in the camps, and some  have disappeared altogether. These concerns come after claims in the Independent that Europe is losing track of child refugees. In January Europol estimated that at least 10,000 child refugees had gone missing since arriving in Europe.
Despite the threat and danger children face in refugee camps, unaccompanied minors continue to come to Europe. Eritrean children are shown to be at significant risk given that in 2015 they represented the largest group of unaccompanied children arriving in Italy. The rate at which children are fleeing Eritrea is at an all time high with 300-400 Eritrean children arriving in Ethiopia per month. Many then go onto make the dangerous journey to Europe.
Aid agencies have described child refugees as falling into "cycles of abuse". Tanya Steele, Save the Children's interim CEO, commented: "It's shocking that in this day and age so many vulnerable children are being subjected to this kind of violence, manipulation and exploitation."
There have been repeated calls for the UK government to take action. Despite many children legally being able to claim asylum in the UK under the EU's Dublin regulation, only 20 of the estimated 88,000 unaccompanied child refugees in Europe have so far arrived into the UK under the scheme.
Yvette Cooper MP, Chair of Labour's refugee taskforce said: "The UK government needs to urgently wake up to its responsibility. Parliament passed the amendment exactly because we were worried about child refugees being exploited, trafficked and sexually abused because other countries were overwhelmed with the scale of the problem."
During a visit to Greece this month the UN High Commissioner for Refugees, Filippo Grandi, stated that unaccompanied minors were a high priority and greater cooperation was needed between EU states to improve camp conditions. With more unaccompanied minors expected to arrive over the summer the UK and the rest of Europe must take a more proactive approach to protecting those most vulnerable to trafficking and smugglers.
UN Emergency fund allocates $2 million to aid Eritrean drought
Reported earlier this month by Martin Plaut, Eritrea is to receive $2 million in aid from the UN Emergency fund "to support humanitarian partners in Eritrea in responding to current needs due to arid conditions and poor rains."
Eritrea is located in one of the driest parts of Africa. Hydro-climatic conditions bring recurrent droughts, particularly in the Southern Red Sea, Gashbarka and Anseba regions. These frequent droughts, combined with declining aid, have led to severe food shortages that have worsened Eritrea's food crisis.
The previous International Development Minister, Nick Hurd, described the likelihood of a severe drought in Eritrea in a written question from December last year.
"Official food security and nutrition data for Eritrea for this year has not yet been released, but the late onset of rains, relatively low volume of rainfall, and significant soil moisture deficits are likely to have had a negative impact on both farming and pastoral communities."
The Eritrean government has consistently refused to declare a state of emergency and has made it extremely difficult for aid to get into the country. In 2005 the Eritrean government began demanding that taxes be paid on aid imported into the country to help the Eritrean people. Aid agencies objected, and when they refused to pay several aid agencies were forced to leave. Even the World Food Programme, which supplies 33% of Eritrea's food requirement is severely restricted.
Until the Eritrean government admits the severity of the drought and allows aid agencies to operate with less restrictions ,the full impact of the Eritrea's drought will remain unknown.
Home Office updates guidance on Eritrean refugees
This August, The Home Office updated its guidance on asylum seekers from Eritrea following  mounting  pressure and criticism from various human rights groups and the Home Affairs Select Committee.
In a report published on Wednesday, 27 July, the Home Affairs committee noted that 86% of appeals from Eritrean asylum seekers were decided in their favour in the first quarter of 2016, suggesting that Home Office guidance was out of touch with the current political situation.  The findings of the report state that "This is the third consecutive report in which we have commented on the approach of the Home Office to asylum-seeking Eritreans. It is unacceptable that the Home Office is still getting so many of its decisions regarding nationals of this country wrong.". The Home Affairs Select Committee's criticism of the Home Office has been gaining traction in the British media, with the Guardian publishing the findings of the Select Committee's report.
The newly updated Home Office guidance 'Home Office Country Information and Guidance on Eritrea' published on Thursday, 4 August marks a further attempt to provide accurate information regarding the political context for fleeing Eritreans seeking asylum  and the repercussions of evading indefinite national service. The Home Office claims that it has 'undertaken fact finding missions to Eritrea to obtain first hand information' following previous controversial assurances from the Eritrean government that those citizens who had left the country without permission would not face persecution if they signed a letter of apology and paid income taxes.
Regarding Eritrean nationals fleeing indefinite national service (which the guidance refers to as 'illegally' exiting), the Home Office states that 'decision makers should consider the reasons why the person left illegally and whether this puts that person at risk. In general punishment solely because a person left Eritrea illegally is unlikely however each case will need to be considered on its individual facts'.
Despite the Home Office undertaking this fact finding mission automatic asylum has not been granted for Eritrean refugees and many of the assumptions of previous Home Office reports remain such as:
'Not all persons who have avoided national service and left Eritrea illegally will be subject to punishment on return that amounts to serious harm, in particular those working in the civilian sector who have skills that are in short supply, have links with the regime and who have paid the 2% tax and signed the 'apology' letter, are unlikely to be at risk of detention'.
Despite the updates to its guidance, the role of the UK in providing asylum to fleeing Eritreans remains contentious.
International Day of the Disappeared
Tuesday 30 August  marked the International Day of the Disappeared- drawing attention to the fate of individuals imprisoned in poor conditions, to those who disappeared during armed conflict or other instances of violence and were subsequently deemed  'missing', with their circumstances unbeknown to their relatives or legal representatives.
The National newspaper in Scotland commemorated the day by publishing an article entitled 'Day of the Disappeared shines a light on countless cases where government opponents have simply vanished'. The article shed light on the fate of individuals who have been victim to government enforced disappearances used to secure power and silence opposition. Included in the article is detained Eritrean journalist, Dawit Isaak, who co-owned the Eritrean newspaper, Setit, and was arrested in 2001 as the Eritrean government moved to silence the country's independent press.
Setit was the first privately run paper in Eritrea and captured the attention of the Eritrean government after running reports on the G-15 group of politicians and ministers critical of President Afwerki's government. The National notes that Dawit who also has Swedish citizenship, was imprisoned without trial along with other journalists and members of the G-15 group, and was temporarily released in 2005 following pressure from Sweden only to be detained two days later while seeking medical care for injuries sustained whilst in custody.
Recently, hopes have been raised for Dawit after senior Eritrean official, Osman Saleh, stated that Dawit, other journalists and members of the G-15 were indeed alive.
The revelations made by Saleh along with growing concern from various British media and human rights groups will put  pressure on the British Government to question Eritrean officials with the hope of understanding where Dawit Isaak and other 'disappeared' Eritrean prisoners are- fifteen years after their initial arrests and unimaginable grief and worry for their loved ones.
Amnesty International has published a blog detailing the imprisonment of Dawit as well as a member of the G-15 group, Aster Fissehatsion, calling for the Eritrean government to work for the release of the two and other disappeared Eritrean prisoners. The full blog can be found here.
………………………………………………………
Eritrea Focus is an association of Non-Governmental Organisations(NGOs), human rights organisations, exile and refugee groups and individuals concerned with the gross abuse of human rights in Eritrea.