ALJazeera: UN investigators into Eritrea given police protection
Trio was threatened after commission started hearing testimony on Eritrea's human rights record in Switzerland. Switzerland has given police protection to three UN investigators into Eritrea's human rights record  after a top official said they had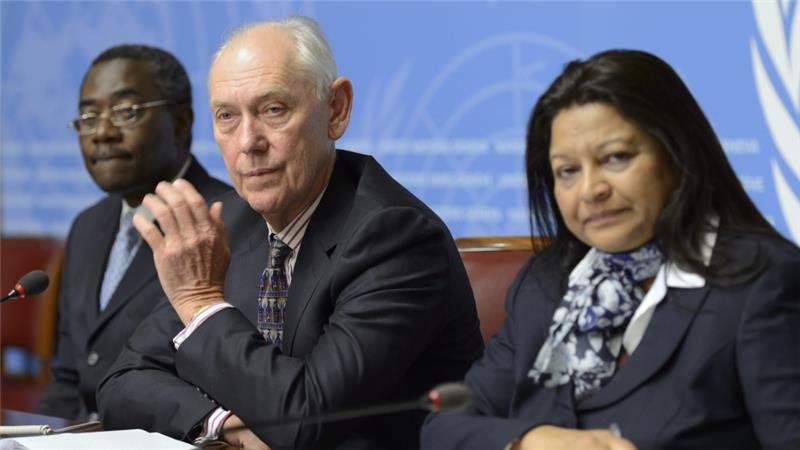 Trio was threatened after commission started hearing testimony on Eritrea's human rights record in Switzerland.
Switzerland has given police protection to three UN investigators into Eritrea's human rights record  after a top official said they had received threats on the streets of Geneva and at their hotel.
The security measure was put in place on Wednesday, a day after the UN commission started a two-day testimony before the Geneva-based council on Tuesday.
Joachim Ruecker, the president of the council, said on Tuesday that the investigators had been subjected to "various threats and acts of intimidation in their hotel and in the streets since their arrival in Geneva".
He did not give details but said security had been redoubled, Swiss police had been contacted and security measures had been taken to ensure the council meeting could go on "with calm and dignity".
Sheila Keetharuth, one member of the commission, said the threats were "specific" but declined to give details.
A Reuters witness saw Swiss police guarding the team even though the meeting was held within the United Nations compound in Geneva.