A Dozen Steps to Peacefully Protect Yourself from PFDJ Thugs
                                                                                                                                                                                                                                                  Email: eritreafocus@outlook.com Website: https://eritrea-focus.org A Dozen Steps to Peacefully Protect Yourself from PFDJ Thugs By: Habte Hagos On Saturday 24 November 2018, a group of PFDJ members held a seminar/workshop in Central London and apparently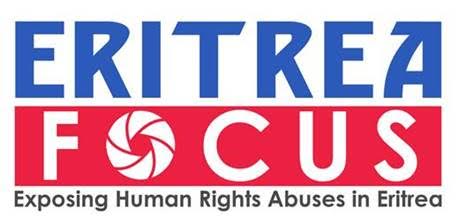 Email: eritreafocus@outlook.com
Website: https://eritrea-focus.org
A Dozen Steps to Peacefully Protect Yourself from PFDJ Thugs
By: Habte Hagos
On Saturday 24 November 2018, a group of PFDJ members held a seminar/workshop in Central London and apparently advised their supporters to carry out physical attacks against human rights activists in the UK and anyone who is critical of the Eritrean regime. In PFDJ's own words; "After the lifting of the UN sanctions we are to use violence against all social media activist who oppose the Eritrean Government". It is not clear why they consider the lifting of UN sanctions gives them a free hand to use violence – but that is PFDJ's assessment.
True to their word and a week after the "advice" was given, on 30 November 2018, a PFDJ member physically and verbally assaulted Mr Martin Plaut, a former BBC Africa Editor and an expert on the Horn of Africa, outside the British Library, in Central London. The police were called and they arrested Mr Yacob Ghebremedhin, who has a long history of similar attacks on human rights activists. This vile act against Mr Plaut by Mr Ghebremedhin was applauded by Eritrean diplomats in Europe and the Ambassador to Japan, Mr Estfanos, as well as a large number of PFDJ members and supporters.
On 14 December 2018, Mr Plaut's hearing took place at the Highbury Magistrates Court, in North London. Mr Gebremedhin pleaded guilty and apologised for his action. He was convicted of "common assault and beating", ordered to pay fines and issued with a three-year restraining order forbidding him from contacting Mr Plaut in any manner. If he breaches the terms of this order he would be in contempt of court. Mr Gebremedhin now has a criminal record. However, oblivious of his criminal record implications on him and his family, Mr Gebremedhin danced outside the court in celebration of his conviction cheered on by a mob.
Having lived in the UK for most of my adult life, I believe the UK has one of the best, if not the best, judicial and law enforcement agencies in the world, including the police and security services. Unlike our fellow citizens in Eritrea, we, as members of the diaspora living in the UK, are privileged to have this unflinching rule of law on our side. We must therefore make the best use of it to peacefully end these despicable physical abuses, threats and harassments by members of PFDJ.  It is worth remembering here that these thugs are pure opportunists. They do not commit these acts out of love for their country of origin, but to boost their egos, to protect their assets (e.g. property) at home from Government seizure and to win other favours from the Eritrean authorities.
Below are a dozen steps we, as human rights activists, can follow to peacefully protect ourselves and family from PFDJ thugs. These steps are by no means exhaustive but they should hopefully help to ensure conviction in UK courts:
Be alert – If you are a human rights activist, heed the PFDJ warning to physically abuse its opponents and guard yourself against such attacks. Always scan your surroundings. If you are seriously concerned, change your routine frequently. In public spaces (such as restaurants) try to sit facing the entrance, away from the door, and be vigilant about who is entering. If you are meeting someone for the first time, do so in a neutral, public space. If possible, go with a friend.
Be non-violent – if attacked by members of PFDJ, do not hit back or respond to verbal abuses. In the words of the First Lady (Obama) "when they go low, we go high". Resist the temptation to be reduced to the PFDJ level and their thuggish behaviour; after all that is what human rights activism is all about.
Shout for help – try to draw the attention of members of the public to the incident and ask security personnel for help (if available). Check to make sure the incident is captured on CCTV Camera.
Use your mobile phone – we all have one of the most effective tools ever at our disposal in the form of mobile phones. Ensure you are able to retrieve your mobile in a fraction of a second. Photograph the assailant (s) and take a second photo from a wide angle in order to capture the area and any accomplices. If you can film the incident, do so as it will capture verbal abuses.
Call the police – if you are unable to call the police yourself, ask members of the public to call. If the assailant (s) escape before the police arrive, report the incident to the nearest police station and make sure you get a crime reference number.
Obtain the attacker(s)' details – with the help of the photograph and members of the diaspora, find out the attacker(s)' personal details; full name, address and employment status. Report these details to the police using the crime reference number.
Search social media – PFDJ members have the tendency to boast about their crimes on social media. Their supporters, including Eritrean diplomats, will post congratulatory notes for the attacker(s), which can provide a useful link to the regime in Asmara. Get hold of copies of these social media articles to use as evidence in court.
Seek legal advice – approach law firms that may be able to take up your case on "no-win, no-fee" basis. Alternatively, check with your local Citizens Advice Bureau for legal aid. If necessary, contact Eritrea Focus for help and advice.
Attend court hearing – ask your family, friends and members of the diaspora to attend the court hearing to give you moral support. Advise your supporters not to respond to provocation by PFDJ members who are likely to attend the hearing too. If possible, invite journalists to attend the hearing and Eritrea Focus should be able to help with this.
Inform employer – if the hearing results in conviction, the assailant (s) will have a criminal record which by law they are required to inform their employers. To make sure the employer knows of their employee criminal record, discuss with your solicitor about writing a whistleblowing letter to the employer. If the attacker (s) are self-employed such as Uber or mini-cab drivers, you can write to those service providers informing them of the incident with the crime reference number and conviction details. Remember if these individuals can attack you, they will attack others too.
Inform the All Parliamentary Party Group (APPG) on Eritrea – email Eritrea Focus with the details of the crime and conviction which we will aggregate with other reported crimes, and through the APPG raise Parliamentary Questions asking the UK Government to take action to end PFDJ attacks.
Engage an International Law Firm – with consent from victims, Eritrea Focus will work with an International Law Firm to compile a dossier of all reported incidents in the UK linking the attacks to the Eritrean regime. The dossier will be submitted to the UK Government, the EU, the AU and the UN demanding that they take action to stop the Eritrean regime from committing such crimes.
There is an old African saying that goes like this: "If you want to walk fast, walk alone and if you want to walk far, walk together".  It is imperative that we, as human rights activists, work together rather than in silos to end PFDJ thuggery once and for all.
—————- END ——————-