800 Eritrean migrants begin marching from Negev to Tel Aviv
About 800 African migrants began marching from Holot detention center in the Negev towards Tel Aviv on Tuesday afternoon. The migrants called on the Israeli government to close down the detention center and release the migrants detained there. They also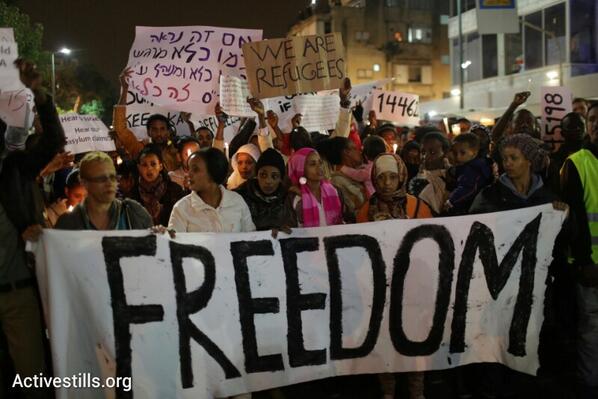 About 800 African migrants began marching from Holot detention center in the Negev towards Tel Aviv on Tuesday afternoon.
The migrants called on the Israeli government to close down the detention center and release the migrants detained there. They also called for fair consideration of asylum requests.
The African migrant community have protested and held marches on Tel Aviv and Jerusalem several times in the last two months.
Source:Jerusalem Post